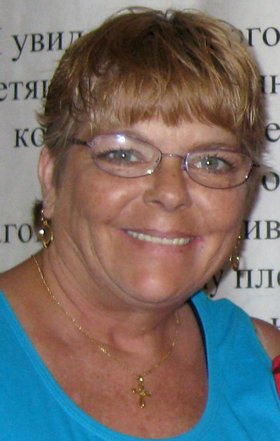 Margaret "Margie" Ellen Hamill
August 17, 1958 - June 7, 2014
Margaret "Margie" Ellen Hamill went Home to be with her Lord, Saturday, June 7, 2014, surrounded by those she loved in Sun City, Ariz. Margie was born Aug. 17, 1958, to Robert and Jo Ellen Cox in Anacortes, Wash.
Services will be held Saturday, June 28, at 11 a.m. at Grace Bible Church, Sun City, Ariz.
Margie grew up all over the world as a child of Navy parents, settling in Hood River in 1974, where she lived and raised her children until moving to Phoenix, Ariz., in 1996. She lived and worked there until moving to Dixon, Ill., in 1998. She returned to Youngtown, Ariz., in 2004 where she lived until her death.
She loved to, read, paint, sew and garden, among many other passions, but her greatest loves were her children and grandchildren.
Margie is survived by her parents, Bob and Jo Ellen Cox, of Sun City, Ariz.; her brother, Dean Cox (Debbie Cox), of Phoenix; her children, Jason Wetherell (Angela Wetherell), of Molalla, Ore., Jennifer Farring (James Farring), of Hood River, Ore., and Douglas Wetherell (April Budd), of The Dalles, Ore.; her grandchildren, Rhett, Colby, Madison, Kay-Lee, Hunter, Chase and Ethan; her nephew, Paul Cox (Jenny Cox and Lily Grace), of Mesa, Ariz.; and niece, Melissa Brooke Cox, of Phoenix.