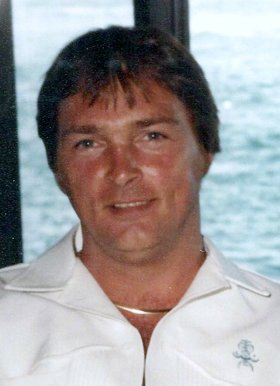 Barry Floyd Tanner
January 11, 1945 - June 9, 2014
Barry Floyd Tanner passed away due to prostate cancer June 9, 2014, in Scottsdale, Ariz. Barry was born Jan. 11, 1945, in Los Angeles, Calif., to Joyce Hartung, and was raised in the Hood River, Ore., area. He moved to Anchorage, Alaska, in 1967.
In 1980, he purchased what is now known as Barry's Baranof Lounge in Anchorage, and ran a successful business for 34 years. In 2014, he relocated to Scottsdale, Ariz., for medical treatment, living with his daughter Heidi.
Barry was a beloved father, grandfather, brother, son, and a terrific friend. He was well known for his generosity and sense of humor.
He is survived by his three daughters: Heidi Tidler and her husband, Ron, of Scottsdale, Ariz., and grandchildren Cesare, Sophia, Barry, Cody, Jesse; Serina Roberts and her husband, Brett, of Bremerton, Wash., and grandchildren Olivia and Garrett; and Kara Tanner and her husband, Ben Leonhardt, of Portland, Ore.
He is also survived by his mother, Joyce Hartung, of Portland, Ore.; and siblings Peter Tanner, of Portland, Jody Tanner and wife, Kathy, of Portland, Jeff Tanner, of Portland, Kevin Hartung and wife, Michelle, of Portland, and Kim Hartung, of Vancouver, Wash.
A graveside service was held Thursday, June 12, followed by burial at Paradise Memorial Gardens, 9300 E. Shea Blvd., in Scottsdale. There will be a Celebration of Life at Barry's Baranof Lounge, Anchorage, Alaska, on Tuesday, June 17, from 3-8 p.m.
Arrangements are under the direction of Messinger Indian School Mortuary, Scottsdale, Ariz.