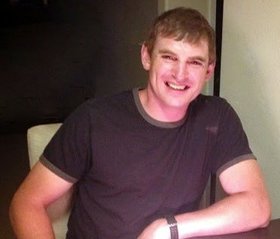 Michael Ewen Price
May 16, 1984 - June 7, 2014
Michael Ewen Price, 30, a resident of The Dalles, Ore., and former Parkdale, Ore., resident, died in The Dalles Saturday, June 7, 2014.
Michael was born May 16, 1984, in The Dalles, the oldest of two children to Thomas and Marie (Radford) Price. He was raised and educated in Hood River County, graduating from Hood River Valley High School in 2002.
Michael was a member of the Odell Pine Grove Boy Scout Troop 378 where he achieved the rank of Eagle Scout. He served in the U.S. Navy from 2002 to 2005. On Dec. 5, 2011, he and Jennifer Smart were married. Michael enjoyed four-wheeling pickups, camping and firearms.
He is survived by his wife, Jennifer Price, of The Dalles; daughter Kaitlyn Marie Timblin, of Rice Lake, Wis.; sister Chelsey Marze Gover and her husband, Barry, of Portland, Ore.; parents Thomas Ewen Price, of Parkdale, Ore., and Hope Marie Radford, of The Dalles; and many aunts, uncles and cousins.
A Celebration of Michael's life will be held Saturday, June 14, from 2-4 p.m. at the Parkdale Fire Station, 4895 Baseline Road, Parkdale, Ore.
Memorial contributions may be made to the Wounded Warrior Project, 2223 Alaskan Way, Ste. 220, Seattle, WA 98121.
Arrangements are under the direction of Spencer, Libby and Powell Funeral Home, 1100 Kelly Ave., The Dalles; 541-296-3234.