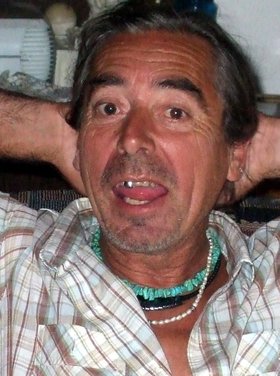 Rocky Lee Brecheisen
January 26, 1958 - June 15, 2014
Rocky Lee Brecheisen passed away at his home in Cascade Locks, Ore., on June 15, 2014, at the age of 56. He was born to Karen (Tilton) and Larry Brecheisen in Topeka, Kansas, on Jan. 26, 1958.
Rocky was a self-employed landscaper in the Cascade Locks area. He attended Shepherd of the Hills Lutheran Church in Stevenson, Wash. Rocky loved swimming, running errands for local folks and the Columbia River.
He will be missed by his children, Rachel Brecheisen and Rockie Lynn Brecheisen, of Cascade Locks; mother and stepfather Karen and Calvin Peck, of Cascade Locks; father Larry Brecheisen, of Texas; sister Julie Beers, of the Tri-Cities; Bill Peck, of Beaverton, Ore.; sister Debra Dittbrenner, of Stevenson, Wash.; sister Verna Reynolds, of Seattle, Wash.; Pamela Sue Morse, of Cascade Locks; and two grandchildren, Ethan and Jason.
A memorial service will take place at Thunder Island Park in Cascade Locks on July 6 at 3 p.m. with a potluck following at 4 p.m.
Gardner Funeral Home handled cremation arrangements.

Condolences are being received online.