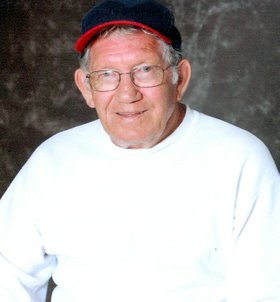 Donald Lewis Collins
May 30, 1930 - March 12, 2014
Donald Lewis Collins was born May 30, 1930, in Gallipolis, Ohio, to Clarence and Effie (Lewis) Collins. His parents were killed in an auto accident when he was 6 years old and he lived with a foster family on a farm in Ohio.
On his 18th birthday Don bought a Harley Davidson motorcycle and drove west to California. He married Lucile Breedlove in Grangeville, Idaho, on Nov. 2, 1956. That same year the couple moved to Hood River, Ore., where they remained the rest of their lives.
Donald worked as a millwright for the lumber mill in Cascade Locks. He and his wife walked hand-in-hand every day until she passed away on July 31, 2003. Don joined his beloved wife on March 12, 2014, when he passed away at his home in Hood River at the age of 83.
He is survived by daughter Janice London, of White Salmon, Wash.; son Don Collins Jr., of Hood River; grandchildren Skip London, Pam Webster, Jackie Tiffany, Alice Carron, Don Collins III, Robert Smith and Melvin Person; and nine great-grandchildren.
A funeral service was held at Gardner Funeral Home in White Salmon on Monday, March 17, with interment at the White Salmon Cemetery. Please send condolences to the Collins family at http://bit.ly/1cSto4T.

Condolences are being received online.