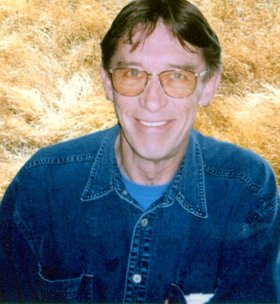 Edwin Jesse Dennis
October 23, 1940 - March 16, 2014
Edwin Jesse Dennis, 73, of Mt. Hood, Ore., died March 16, 2014, at his home after a valiant struggle with COPD.
Services will be held at noon Monday, March 24, at Anderson's Tribute Center, 1401 Belmont Ave., Hood River. A reception will follow. Visitation will be Sunday, March 23, from 3-7 p.m. and prior to the service from 9 a.m. until 11 a.m. Monday. A private burial will be at Pine Grove Butte Cemetery.
Ed was born Oct. 23, 1940, in Rock Island, Ill., and was raised in Andalusia, Ill. On June 6, 1959, he married the love of his life, Susan Elaine Michielsens. Their love and devotion for each other was an inspiration to their family and friends.
After their marriage, they moved to Long Beach, Calif., where Ed apprenticed as a sheet metal worker and a gunsmith. In 1967 Ed and Sue and their three daughters moved to The Dalles, Ore., where Ed owned the Fort Dalles Gun Shop.
In 1971 they joined the back-to-the-land movement and purchased 20 acres of land in the upper Hood River valley. There they built a home and started EDCO Sheet Metal Company which they owned until Ed's retirement in 2006. Ed was known for his pride in his work, his honesty and integrity.
Ed loved spending time with his family and was a vast repository of practical knowledge. "Let's ask Dad" was a common response to questions on a broad range of topics including self-sufficiency, history, travel, home maintenance, basic engineering, metalworking, gardening and financial management.
As a young man he was an avid hunter and enjoyed family camping trips in the Mojave desert and, later, at various places in Oregon and Washington. He had a keen interest in travel, and made trips throughout Europe, North Africa, Asia and Australia.
He loved making things, and in 2000 he built a 3/4 size replica of a Civil War cannon which was both historically accurate and functional. Arguing politics was a favorite pastime, but he equally enjoyed conversations about philosophy and metaphysics. He loved living in the Upper Valley, and was happy that his children all lived nearby in his later years.
Ed was predeceased by his parents, his sister Marilyn, his wife of nearly 50 years Susan, and his granddaughter Tia.
He is survived by daughters Brigette Sarabi, of Hood River, and Shelly Simon and Kathy Lively of Mt. Hood; his brother Richard Worton, of Dufur; sisters Dorothy Morris, of Mt. Hood, and Dianna Oden, of The Dalles; and brother-in-law Don Michielsens of Rock Island, Ill.
He is also survived by his grandchildren, Madeleine, Lisa, Jeremy, Kai and Finn; three great-grandchildren, Antonio, Elena and Sophia; and many nieces, nephews and other beloved family members. Ed will also be greatly missed by his best friends of over 40 years, George and Barbara Ross of British Columbia, Canada.
His family wants to acknowledge and thank the staff at Heart of Hospice for the loving care they gave Ed over the past months. It made a profound difference in the quality of his life.
Arrangements are under the direction of Anderson's Tribute Center (Funerals, Receptions, Cremations), 1401 Belmont Ave., Hood River, OR 97031; 541-386-1000. Please visit andersonstributecenter.com to leave a note of condolence for family.

Condolences are being received online.