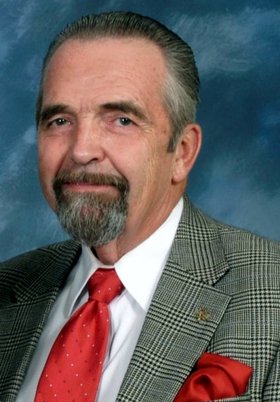 Thomas Keith Wilson
March 5, 1946 - May 7, 2014
Thomas Keith Wilson was born March 5, 1946, in Hood River, Ore., and resided in Parkdale, Ore., (on the north slope of Mount Hood) until he was 52 years old, when he moved to Milton, Fla., to provide support and watch-care for his wife, Liz's, parents, Joseph and Ardelia Lea. He passed away May 7, 2014.
Tom graduated from Wy'east High School and attended University of Oregon. While living in Oregon, he worked as a timber faller, furniture manufacturer and licensed general contractor and in remodeling and residential restoration in Florida.
Tom was an avid railroad enthusiast who traveled to South Africa, Australia, New Zealand and many U.S. states to ride and enjoy steam train travel. His special love was for the Union Pacific Railroad and the 844 locomotive. And he was a life-long fan for the University of Oregon "Ducks" Football team.
Tom's unique gifts included a "green thumb" (everything he ever planted flourished), model-building (he was working on a 60-inch long scale model of the Battleship "Yamato" at the time of his death), and he had just started to hone his skills on the fine art of chip-carving, completing several Christmas ornaments for members of his family.
Tom had a passion for fine sports cars, Harley Davidson motorcycles, battleships, history and opera.
For three years Tom served as a volunteer leader for First Baptist Church Bagdad's after-school "Good News Club." He has been active in Bagdad United Methodist Church, as a member of the choir, a greeter and reader, and co-taught the men's Sunday school class.
He is survived by his wife of nearly 25 years, Elizabeth Lea Wilson; his daughter, Azur Dee Scott (husband, Garcia Scott); and grandson, Dietrich Wilson Scott; stepson Jesse Neil Freeman (wife, Mariam Freeman); and grandsons Issac Alexander and Jacob Zachariah; foster daughter Melissa Vadnais and her daughter, Randi Lynne, and son, Christian Alexander; two sisters, Marjorie Routson and Virginia Sheppard (husband, William O.); sister-in-law Lennie Lea Wells (husband, Henry M. Wells III); and brother-in-law Randall David Lea (wife, Julie Lea); along with many nieces and nephews.

Condolences are being received online.