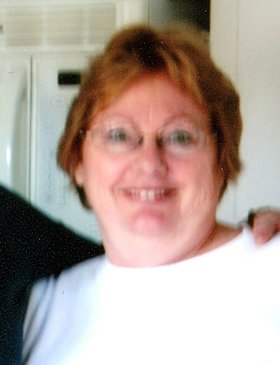 E.J. Muyres-Bailey
September 30, 1951 - May 1, 2014
E.J. Muyres-Bailey, 62, died May 1, 2014, at her son's home in Oakdale, Calif. She was surrounded by family and friends throughout her lengthy battle with cancer. E.J. was born Sept. 30, 1951, in Sonora, Calif., the daughter of Hack and Evelyn Venoble.
She graduated from Riverbank High School and eventually started her own embroidery shop, A-1 Fancy Stitch, which she ran since 1988. Cancer eventually took most of her vision, making sewing almost impossible, but she continued to fight.
She is survived by her husband, Tom Bailey, who supported her throughout, never leaving her side; her mother, Evelyn Venoble; stepmother Bobbie Venoble; brother James Venoble and stepbrothers Craig and Donnie Pedersen and all their extended families; father-in-law Hub Muyres; son Bobby Muyres and his wife Cynthia, and grandchildren Taylor and Kristen, all of Oakdale.
I would like to personally thank all the family and wonderful friends in California, Hood River, Ore., and numerous other states who came to visit, support and be with Mom in the last months she was with us. Special thanks to the Bailey family and the boys back at the shop in Oregon who kept things running so Dad could be by her side.
A Celebration of Life was held in Oakdale May 10; another will be held in Hood River for family and friends and will be announced at a later date.