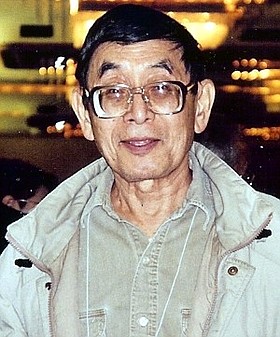 Robert S. Takagi
April 28, 1926 - November 1, 2014
Robert S. Takagi, 88, of Oakwood Terrace, Brunswick, Maine, died Saturday, Nov. 1, 2014, at his home. He was born in Hood River, Ore., April 28, 1926, the son of George and Hisae (Yamasaki) Takagi. He attended Hood River schools before being interned in the Tule Lake and Minidoka internment camps during World War II, during which he graduated from high school.
He later served in the U.S. Army during the occupation of Japan, and went on to receive bachelor's and master's degrees in geology from the University of Michigan as well as a master's degree in library science.
On Aug. 10, 1957, he married Elda Gallison.
Robert worked at the University of California at Berkeley, first as a librarian, from 1960-62, and then as a museum scientist at the museum of paleontology there, retiring in 1991.
He moved to Maine in 1996, living with his wife in Brunswick until the time of his death.
Surviving are his wife, and his son Calvin, both of Brunswick, and a sister, Margaret Brady, of Vienna, Va.
At his request, there will be no services.
Arrangements are by Stetson's Funeral Home, 12 Federal St., Brunswick, ME, 04011, where memorial condolences may be expressed at stetsonsfuneralhome.com.