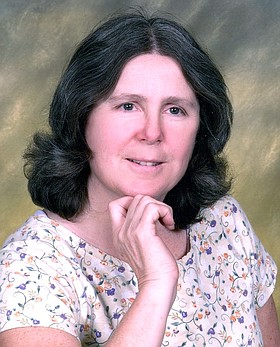 Sharon Ramona Staley
November 20, 1953 - November 3, 2014
Sharon Ramona Lee Staley, 60, was born Nov. 20, 1953, in Bremerton, Wash., and passed away Nov. 3, 2014, with her husband, Ralph Staley, her mom, Jean Lee, and her brothers at her side in their home near Mount Hood, Ore.
Sharon liked to tell friends about her family's frequent moves as a child. After attending a variety of schools, she graduated from Portland Union Academy in 1971. Sharon stayed in the Portland area after graduation, living with various family members. As the Pathfinder leader at Milwaukie Adventist Church, she got acquainted with Ralph Staley at a Pathfinder Leaders Training weekend at Camp Mivaden in Idaho. Soon the Milwaukie and the Hood River Pathfinder clubs were doing joint campouts.
On Jan. 1, 1984, Sharon and Ralph were married and continued working together for many years with the Hood River Pathfinders. Sharon also enjoyed cooking for various Oregon Conference Pathfinder events through the years.
She loved bird watching and collecting any and all natural items. Sharon enjoyed many crafts and the photography of birds, animals and scenic sunsets.
Sharon loved to travel both locally and to faraway countries. In 1996 Sharon, Ralph and her mom, Jean, moved to Honduras to start an Orphanage for Reach. Next, from 1997 to 1999, Sharon and Ralph moved to South Sudan to start up a high school for the local children. They lived in a small tukel of mud and sticks with a grass roof and dirt floor with no electricity and the only time they had running water was if Ralph ran while carrying it from a well about two miles away.
The last year of her life, Sharon refused chemo because she wanted quality of life, not quantity. During that year, she enjoyed life to the fullest. Sharon and Ralph spent a week in San Diego to visit game parks, a week at the beach with her family, many car trips to take nature pictures with her brother Rick and long weekends at Coos Bay, Ore., and Olympia, Wash., visiting game parks.
Sharon is survived by her husband, Ralph L. Staley; her mother, Jean Lee; three brothers: Gerald Lee, of Dallesport, Wash., Rick Lee, of Portland, and Alvin Lee, of Augusta, Ga.
She was preceded in death by her dad, Ron Lee, and sister, Linda Lee Marlow.
A memorial service will be held Nov. 23 at 2 p.m. at Mid-Columbia Adventist School, 1100 22nd Ave., Hood River, Ore. Memorials may be sent for the Student Aid Endowment Fund at Mid-Columbia Adventist School.