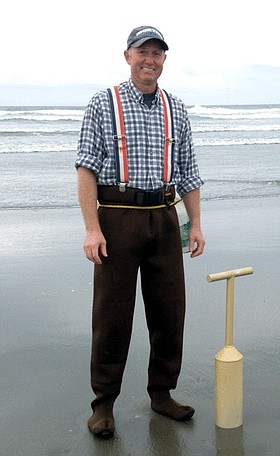 Edward Lloyd Tornow
September 11, 1964 - November 7, 2014
Edward Lloyd Tornow, 50, passed away on Friday, Nov. 7, 2014. He was born Sept. 11, 1964, in the Panama Canal to Edward Lloyd and Patsy June (Long) Tornow.
A graduate of Cascade Locks High School in 1982, Ed joined the United States Air Force and served during the first Gulf War era. He later went to work for the Army Corps of Engineers.
He was active in archery, snowmobiling, hunting, fishing, gardening, and playing cribbage.
Ed had his pilot's license and had a passion for flying. Known as a regular "Mr. Fix-It," Ed enjoyed building, remodeling, and carpentry. His latest accomplishment was learning how to cook.
Ed is survived by his loving wife of 19 years, Dena; son Jared Tornow; mother Patsy (Delbert) Wolfe; brother Matt (Kristina) Tornow; nephew Wesley Tornow; father- and mother-in-law Jack and Kay Ritter; brother-in-law Aaron (Gina) Ritter; and numerous aunts, uncles, cousins and friends.
He was preceded in death by his father, Edward Lloyd Tornow.
There will be a celebration of Ed's life on Wednesday, Nov. 12, at 11 a.m. at Straub's Funeral Home, 325 N.E. 3rd Ave., Camas, WA 98607. To send condolences or to sign the online guestbook, please visit straubsfuneralhome.com.