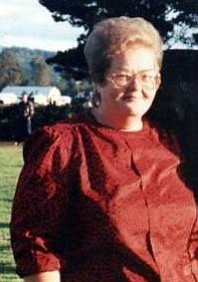 Karen Jean Schmitt
December 11, 1945 - November 20, 2014
Karen Jean Schmitt was born in Akron, Ohio, on Dec. 11, 1945, to George and Mary (Young) Palmer. Karen passed away in Tillamook, Ore., on Nov. 20, 2014, at the age of 68.
Karen's family moved to Hood River, Ore., and she graduated from Hood River High School. After high school she attended beauty college in The Dalles; after graduating, she owned and operated her own beauty salon in Hood River.
She was united in marriage on Oct. 21, 1968, to Lawrence Schmitt, and together had two children. They moved to Warrenton in 1976 and Karen was a teacher at the Astoria Beauty College. They moved to Tillamook in 1987 and she owned "The Nail Retreat" acrylic nail shop.
Upon her retirement she enjoyed traveling, especially to Palm Springs. Karen was skilled at sewing and loved making crafts. She enjoyed bird watching, especially hummingbirds.
Karen was preceded in death by two brothers, Harold and Gene Palmer, and by her sister Barbara Powell.
She leaves behind to honor her life, her loving family: husband, Larry Schmitt, of Tillamook; children, Marie Schmitt and Gregg Schmitt, both of Tillamook; brothers, Bob Palmer, of Hood River, and Gary Palmer, of Colorado; sister Gladys Castle, of Hood River; and by numerous nieces and nephews.
A memorial service will be held for Karen on Saturday, Dec. 6, at 11 a.m. at Waud's Funeral Home, 1414 Third St., Tillamook, OR 97141, with a gathering to follow at the Alderbrook Hall at 5995 Alderbrook Road in Tillamook. Those who wish to make contributions in Karen's name may do so to the Tillamook County Hospice in care of Waud's.