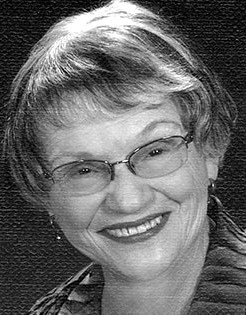 Janet Swartz
November 29, 1938 - October 6, 2014
Janet Swartz passed away at home on Oct. 6, 2014. She was born Nov. 29, 1938, in Boise, Idaho, to Wilbur and Edith Phillips. She grew up in Portland, Ore., where she attended Jefferson High School and then graduated as a nurse from the University of Portland.
Following graduation, she worked at Moffett Hospital in San Francisco until marrying her beloved husband of 49 years, Philip Swartz, in 1965. She and her husband lived in Oakland, Calif., Sasebo, Japan, Jacksonville, Fla., and Camp Pendleton, Calif., until moving to The Dalles in 1978.
One of Jan's life-long passions was music, specifically piano. For 34 years she taught piano in The Dalles as a nationally certified teacher of music, sharing her love of piano and classical music with dozens of students. But more importantly, beyond her passion for piano, she was a mentor and friend, listening and sharing in her students' lives and activities outside of her music studio.
She was an active member of the Music Teachers National Association, of the Oregon Music Teachers Association, and of the Mid-Columbia Music Teachers Association, including their successful efforts to provide the Civic Auditorium with a concert quality grand piano.
Besides teaching, Jan loved to cook, spend time with her grandchildren, and attend concerts and the theatre with her husband, Phil. She was an active member of St. Paul's Episcopal Church.
She is survived by her three children, David Swartz (wife Kristy), of Doylestown, Pa., Alan Swartz, of The Dalles, and Elizabeth ("Buffy") Mohr (husband Robert), of Portland; and four grandchildren: Jackson Swartz, Avery Swartz, Eli Mohr and Catherine Mohr. In addition to her husband and children, she is survived by her sister Judy Yager, of Williamsburg, Va., and her brother Charles Phillips (wife Laurie), of Redmond, Ore.
Jan's kindness, warmth, and laughter will forever be missed but will live on in those whom she met throughout her life.
Services will be held at 11 a.m. on Saturday, Oct. 25, at St. Paul's Episcopal Church. In lieu of flowers or gifts, the family suggests memorials to the Walworth Music Foundation (walworthmusic-foundation.com) or to Home At Last of The Dalles (homeatlasths.org).