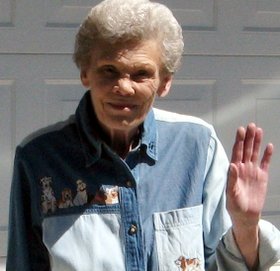 Gail A. Bennett-Kinney
January 8, 1940 - September 1, 2014
Gail A. Weygandt Bennett-Kinney passed away on Sept. 1, 2014, in Creswell, Ore. Born Jan. 8, 1940, to Myron and Barbara Weygandt, Gail came from pioneer stock in the Hood River Valley, attended grade school at Coe Primary and Park Street schools and graduated from Wy'east High School.
She moved to the Los Angeles area and worked in the insurance industry until retirement. In 2005, Gail and her husband moved to a rural area in Creswell, Ore., to be near family.
Gail leaves behind three sisters: Donna (Weygandt) Glaze, Jackie (Weygandt) Shibahara and Joann (Weygandt) Sheppard, and brother Tim Weygandt, and will be greatly missed.