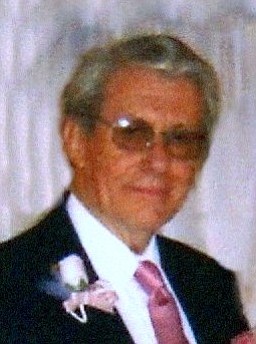 Edward "Ed" Martin Kelly
September 12, 1935 - March 18, 2015
Edward Martin "Ed" Kelly, 79, passed away on Wednesday, March 18, 2015, at the Oregon Veterans' Home in the Dalles, Ore. Ed was born Sept. 12, 1935, in Hood River, Ore., to the late Ambrose Edward "Phat" and Margaret (Dyson) Kelly. He grew up, as an only child, on Trout Creek Ridge, in Parkdale. He left school in the 11th grade and after working for the Apple Growers Association in Parkdale, went to work on a Columbia River tug boat. In March 1956 he volunteered for the Army. He served in Germany as a cook and a baker and was released in February 1958.
Later that same year, he re-enlisted in the Army and married Delores Carolann Franks, from Hood River. Their marriage, of 40 years, produced a very happy home for four children, one of his proudest accomplishments.
Ed's Army career ran 21 years, of which 13 years were overseas and included visits to about 38 states and 16 countries. His family stayed with him most of the time, including about nine years in Germany. Places visited included Austria, Holland, Italy, Berlin (including the drive across communist East Germany), Paris, and the Bavarian Alps.
Ed went back to school while in the Army, changing his career field from kitchen to administration. He worked as a finance clerk and then advanced to personnel management. While in Vietnam, Ed was with the 1st Air Cavalry Division. He served as an advisor to a battalion commander and was sometimes a courier. His duties required considerable air travel throughout Vietnam, by aircraft, visiting various firebases and camps.
Ed retired from the Army in 1977 as a First Sergeant (E8). He then moved his family back to Parkdale and built a home on the old home place. Ed started a second career as the veterans service officer for Hood River and Wasco counties. In 1997, after 17 years of service, he retired.
Ed sold his home, after Delores passed away in 2002, and moved to Hood River. He later met and married Harriet Elaine Scriver, from Victoria, Canada, on May 5, 2005. Harriet retired, as an RN, and Ed and her enjoyed gardening and traveling together. They enjoyed many weekends in Lincoln City, walking on the beach. They traveled yearly to billiard tournaments, in Medford and Tacoma. They visited Victoria, Canada, which was Ed's first time to Canada. They took two Alaskan cruises, one of which was also by train and bus. Ed helped Harriet with her volunteer work, Meals-On-Wheels and taking care of the rose garden at Panorama Point, until his first stroke in August 2009. From that point on, Harriet became Ed's full-time caregiver.
Ed was a lifelong member of the Hood River Elks Lodge and Hood River's American Legion Post. He was a proud supporter of "ASH" (Anti-Smoking and Health), and would lecture you in a heartbeat. He loved playing pool and billiards, along with riding his motorcycle (in his younger years), and then trading that in for a bicycle (in his later years). It was nothing for him bike from Parkdale to Lost Lake or to Hood River and back.
Ed was a wonderful husband and father and will be sorely missed by his family: his wife, Harriet; his four children, Eddie Kelly (Debbie), of Portland, Sharon Flory (Mark), of Hood River, Michael Kelly, of Montana, and Stephen Kelly, of Hood River; stepchildren, Tricia Scriver, of Portland, and Fred Scriver, of Alaska; plus eight grandchildren and five great-grandchildren.
Ed was lucky to have a lifelong best friend, to the end, Ernie "Bug" Huckaby and his family, the late William and Florence Huckaby. During Ed's growing up years many meals were shared by this family and it was always a safe place to land.
A celebration of Ed's life will take place on Sunday, April 19, at the Hood River Elks Lodge, from 2-4 p.m.
The family has requested that any donations can be made to Hearts of Gold or the Oregon Veterans' Home.
Arrangements are under the direction of Anderson's Tribute Center (Funerals • Receptions • Cremations), 1401 Belmont Ave., Hood River, OR 97031; 541-386-1000. Please visit andersonstributecenter.com to leave a note of condolence for family.

Condolences are being received online.