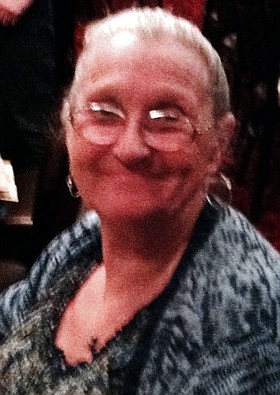 Rosemary "Rosy" Niezgoda
February 1, 1949 - March 17, 2015
Rosemary "Rosy" Niezgoda, of Hood River, Ore., passed peacefully on March 17, 2015, with her children and family by her side. Her extended battle with cancer ended at Providence Portland Medical Center. She fought hard and complained little, as was her character.
Rosy was born Feb. 1, 1949, in Everett and Elaine Landreth and grew up in the Gorge with her siblings, Betty, Ed and Joyce. Later, she married and raised her three children: Tona Landreth, Ben Niezgoda and Shey Niezgoda, in Hood River. Rosy was a dedicated and giving mother and a true and loyal friend who was never afraid to speak her mind. She loved her family, friends and cats, enjoyed gardening and having mini-adventures, and was an avid reader.
She will be remembered for her laughter and her spirit by those who survive her, including two of her siblings, her three children, 10 grandchildren, two great-grandchildren, and life partner, Jeff Drennan.
Those who wish to attend a barbecue and celebration of life for Rosy Niezgoda are welcome to join us April 18 at Oak Grove Park at 3 p.m.
Rosy, you were brave and strong, and you will be missed always. We love you.