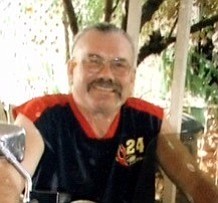 Stephen "Steve" Dayton Stancin
March 7, 1953 - March 27, 2015
Stephen (Steve) Dayton Stancin passed away unexpectedly on March 27, 2015, in Clearlake, Calif., at the young age of 62. Steve was born in Hood River, Ore., to Steve and Clarice Stancin on March 7, 1953. He grew up in Parkdale on Trout Creek Ridge and attended schools in the Hood River Valley.
After school, Steve joined the Army in 1970 and was stationed in Fort Carson, Colo., for the bulk of his enlistment. He served honorably for three years and returned to Hood River where he worked for Diamond Fruit as a lift truck operator.
In 1988, Steve moved to Anchorage, Alaska, where he met his sweetie of the last 25 years, Rosalie Tripp. They moved to the Clearlake area in 1994 and soon after, Steve went to work at the Robinson Rancheria Casino as a custodian. After 15 years, Steve left his job and enjoyed retirement until his death.
Over the many years in the Clearlake area, Steve made many friends and greatly enjoyed the large family he joined with Rosalie. His constant good humor and smiling face, along with his Jeff Gordon hat and tee-shirt, will always be remembered as a Steve Stancin trademark. Steve was a good and kind soul that died too soon and will be sorely missed by all.
Steve is survived by his sweetie and constant companion, Rosalie Tripp; sister and brother-in-law, Ginny and Don Bland, of Portland, Ore.; daughter Michelle Stancin, of Raymond, Wash.; stepdaughter Sherri Pena, of Seattle, Wash.; stepson Michael and wife Norma Pena, of Nice, Calif.; five grandchildren and six great-grandchildren; and numerous nieces and nephews.
Interment will be Mountain View Memorial Cemetery in Hood River with his parents. Graveside services will be scheduled at a later date.