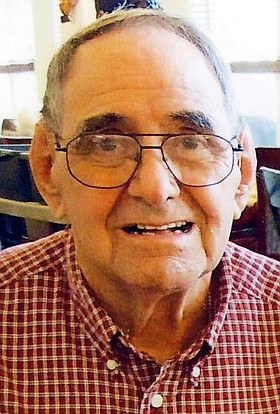 Jay Norman McCulley
December 29, 1931 - April 21, 2015
Jay Norman McCulley, 83, of Cascade Locks, Ore., passed away on Tuesday, April 21, 2015. He was born on Dec. 29, 1931, in Grangeville, Idaho, the 14th of 14 children, to Homer and Sarah (Marshall) McCulley. He graduated from Grangeville High School and served in the U.S. Navy from 1951 to 1955.
Jay married Mary Ruth Madsen on Aug. 11, 1962, in Grangeville, Idaho. He worked for the U.S. Forest Service for 30 years both in Idaho and Oregon, first as a mule packer and retired in 1981 as a fire control officer for Mt. Hood District.
Jay was a member of the Columbia Gorge Lions and Hood River Elks and served as a volunteer firefighter for Cascade Locks. He also volunteered at Vista House and Multnomah Falls and was a Scout leader in Cascade Locks. He enjoyed hunting, RV traveling, shuffleboard, golf and family time, and was an avid cribbage player. Jay and Mary also spent the last 22 years snow-birding in Yuma, Ariz.
Jay is survived by his wife, Mary McCulley, of Portland Ore.; daughters Ruth Stolaas (Tom) of Yuma, Ariz., and Nancy McCulley of Troutdale, Ore.; sons Michael McCulley (Lala), of Wewak Papau, New Guinea, and Richard McCulley (Renita), of Goldendale, Wash.; brothers Alfred McCulley (Luella), of Grangeville, Idaho, and George McCulley (Sandy), of Vallejo, Calif.; seven grandchildren, 14 great-grandchildren, five great-great-grandchildren and numerous nieces and nephews.
Jay was preceded in death by eight brothers and three sisters.
A Celebration of Jay's Life will be held at 1 p.m. on Saturday, May 2, at Bible Fellowship, 550 S. Forest Lane, Cascade Locks, OR 97014. Private interment will take place in Cascade Locks Cemetery. Contributions may be made as donations to the Columbia Gorge Lions Club.
Arrangements entrusted to Bateman Carroll Funeral Home in Gresham, Ore.