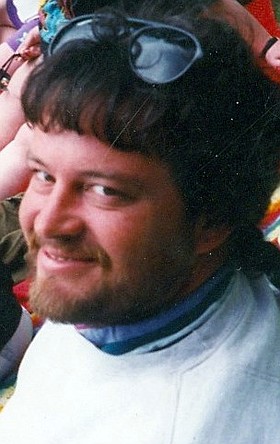 William "Bill" Alphonse Mohr
February 16, 1963 - April 23, 2015
William "Bill" Alphonse Mohr, 52, passed away Thursday, April 23, 2015, at his home in Hood River, Ore. Bill was born Feb. 16, 1963, in Hood River, Ore., to Louis Alphonse and Beverly Betty (Boesel) Mohr.
Bill attended school at Pine Grove Elementary, Wy'east Middle School and Hood River Valley High School. He was employed by Columbia Area Transit. Bill was an avid outdoorsman and enjoyed fishing, hunting, archery, gardening, wood carving, playing music, barbecuing and hanging out and being with his loving family.
Bill held his family and friends above all else. He enjoyed being with his family, working on projects with his son and daughters, playing with his grandsons, and one-on-one time with the love of his life, Vicki. Bill cared deeply for his sisters, brother, and their families. He was truly happy when the family was all together.
Bill cherished his friends and the time spent them. He truly enjoyed fishing, camping, and being outdoors. He was a tinkerer at heart; Bill wanted to understand how things worked and would take the extra time to perfect the projects he was working on. He was a talented musician who began playing the guitar at the age of 15. When he picked up his guitar and sang, people stopped what they were doing to listen to him play. Bill loved his community and enjoyed working one on one with them over the last 40 years.
Bill belonged to the Church of Christ and was a registered Republican. He donated to Veterans Affairs and the National Rifle Association. His most outstanding achievement was being a great person who cared for everyone!
Bill is survived by Vicki K. Swyers, his life partner for 27 years, of Hood River, Ore.; children: son William C. Mohr, daughter Triston R. Mohr, stepdaughter Crystal B. Hill, married to Daniel G. Hill; stepdaughter Olivia R. Swyers-Heller, married to Daniel J. Heller II; grandchildren Daniel J. Heller III and Owen J. Hill; niece Shawna Bradley, daughter of Michelle and Kelly Bradley and mother to Michael, Tyler, Christopher and Cheyanne Caldwell; niece Beverly Koenemann, daughter of Michelle and Kelly Bradley and married to Russ Koenemann, mother of Jazmin Andermatt, as well as Lily and Logan Koenemann; niece Sable Duback, daughter of Susan Eskildsen and mother of JJ Gaffney; and niece Alexus Duback, daughter of Susan Eskildsen; siblings: brother Louis "Butch" Mohr, married to Shoy Mohr; sister Michelle Bradley, married to Kelly Bradley; and sister Susan Eskildsen, married to Woody Eskildsen; and a host of friends and his beloved pets, Rosco and Prim.
He was preceded in death by his parents, Louis and Beverly Mohr.
Services for Bill are planned for 2 p.m., Friday, May 1, at Anderson's Tribute Center (Funerals • Receptions • Cremations), 1401 Belmont Ave., Hood River, OR 97031; 541-386-1000. Please visit andersonstributecenter.com to leave a note of condolence for family.

Condolences are being received online.