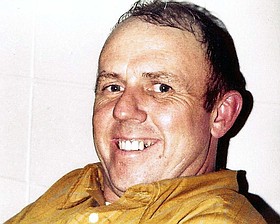 James F. Zimmerman
April 10, 1943 - August 2, 2015
James F. Zimmerman (Jim) was born on April 10, 1943, at the White Salmon Hospital in White Salmon, Wash. He died on Aug. 2, 2015, at Providence St. Vincent Medical Center in Portland, Ore.
Jim lived as a logger, operating various machines such as large cats and log loaders. He also created roads for private companies and the Forest Service. Jim worked in the Gifford Pinchot National Forest and surrounding areas. He operated heavy logging equipment over 20 years for Tom Arnold Logging.
As the youngest child of Arthur C. Zimmerman and Bessie Mary Dilley Zimmerman, he grew up on Snowden Road, helping his family managing the farm. He went to Columbia High School in White Salmon for his formal education, and was involved in FFA for four years, becoming vice president of FFA in his senior year. He graduated high school on May 23, 1961.
Jim married Macseen M. Adamson on Aug. 17, 1968. Together they lived near The Dalles, operating a cherry orchard and later planting apricots. They also joined Civil Air Patrol and bought a Cessna 150 airplane to fly on search missions. He gained his private pilot license the week before Mount St. Helens erupted. Advancing to the level of captain in The Dalles Composite Squadron, he became proficient as a radio operator and certified in aerial radiological defense monitoring.
Jim also enjoyed hunting deer, elk, moose and caribou. Fun projects included searching for semi-precious stones, mushroom hunting, picking huckleberries and visiting the Oregon Coast.
Jim is survived by sisters Sally Smith and Margret Gump; brother-in-law Calvin Gump; nieces Rebecca Gayken, Leslie Kay Smith, Eddie Pfaff and Helen Watts; nephews Mike Smith and Andy Gump; stepdaughter Judith Pointer; son-in-law Ned Pointer; granddaughter Caroline Snider and her husband, Stephen Snider; and great-granddaughter Evelyn Snider.
There will be a graveside service at 2 p.m. Sept. 4, at the Lyle-Balch Cemetery. Look for the yellow wooden cemetery sign entering Balch Road, just off Old Highway 8.
Father Maag from St. Mary's Catholic Church, Hood River, will conduct the service. Father Maag was a Chaplin for The Dalles Civil Air Patrol and flew with Jim on search missions.
A potluck gathering of family and friends will be at the Lions Community Center in Lyle following the service. The center is located on Fifth and State Highway 14.
The Lions Community Center will be open before 2 p.m. for those individuals who wish to contribute their potluck dishes earlier before the service. Jim loved potlucks.