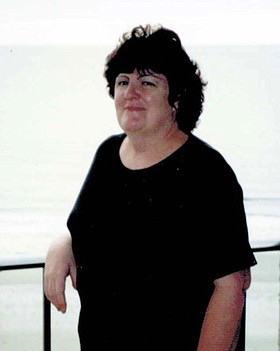 Colleen P. Shea Mace
November 29, 1944 - December 7, 2015
Colleen P. Shea Mace, 71, passed away Monday, Dec. 7, 2015, at Upstate Medical University Hospital, Syracuse, N.Y. Born Nov. 29, 1944, in Portland, Ore., to John and Ethelyn Shea, she grew up in Parkdale, Ore., and graduated in 1962 from Wy'east High School. A 35-year resident of Cicero, N.Y., she had been a nature guide at Beaver Lake Nature Center, and loved her flower garden and her cats.
She was predeceased by her parents, and in October 2010, by her grandson, Collin Mace.
Surviving are her husband of 51 years, Roy C. Mace; three children: Jeff (Kristen) Mace, of Orlando, Fla., Brian Mace, of Cicero, N.Y., and Melanie Mace, of Waynesville, N.C.; five grandchildren: Skyler, Logan, Andrew, Breana and Dylan Mace; and her sister, Sandra Shea (Eric) Anderson.
Visitation will be Thursday, Dec. 10, from 4-7 p.m. at Fergerson Funeral Home, 215 S. Main St., North Syracuse, N.Y. Services and burial will be private.
Contributions may be made to Friends of Beaver Lake Nature Center, 8477 E. Mud Lake Road, Baldwinsville, NY 13027.