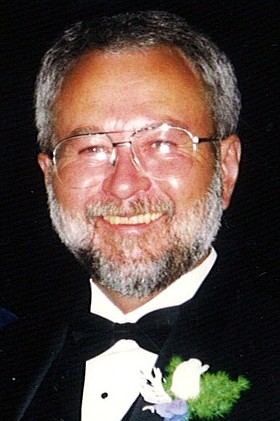 Darryl G. Edwards
January 26, 1947 - December 10, 2015
Darryl G. Edwards died in The Dalles, Ore., on Dec. 10, 2015, after a long battle with Alzheimer's disease. He was husband of Bonnie (Chinn) Edwards and the father to two adult daughters.
Born in Bend, Ore., Jan. 26, 1947, Darryl was the first child born to Ralph and Pauline Edwards. Just one year later his twin sisters, Marlene and Charlene were born. The family later moved to, and settled in Hood River, Ore. Darryl attended his beloved Oregon State University and enjoyed fraternity life in the Kappa Sigma house. He graduated in 1969 with his Bachelor of Science and a pharmacy degree.
Darryl worked as a pharmacist at Mid-Columbia Medical Center in The Dalles for 36-plus years. He contributed to his community, serving as the president of The Dalles School District board in the mid-1980s.
Darryl had many joys in his life, including spending time with his wife and children; fishing with friends and cheering on the Oregon State Beavers in all sports. Other cherished hobbies included mushroom hunting on Mount Hood, snowmobiling, bicycling, camping and vacationing in Central Oregon.
Besides his wife of 28 years, he is survived by his two daughters, Karen Fox and her husband, Brandon, and Martha Beard and her husband, Malcolm, both of Vancouver, Wash. Darryl was able to meet all four of his grandchildren: Ben, Anna, Kate and Bridget. He also leaves behind two sisters, Marlene Jolly, of Tucson, Ariz., and Charlene Koch, of Vancouver, Wash.
In lieu of flowers, his family asks that memorials in his name may be made to the Oregon Alzheimer's Association at 1650 N.W. Naito Parkway, Suite 190, Portland, OR 97209.
Date for memorial will be set for Saturday, Feb. 6, at 1 p.m. at the Zion Lutheran Church in The Dalles.