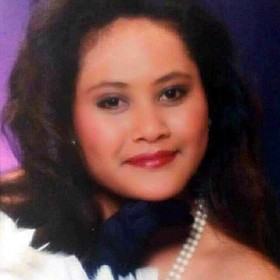 Alao Litia Heka
unknown - December 11, 2015
It is with heavy hearts that Mr. and Mrs. Taliaoa Taefu Taisi Samoauatasi announce the passing of their precious daughter, Alao Litia Heka.
Litia passed peacefully our care and in her brother's home, Dec. 11, 2015.
Tia was a selfless and tenacious woman. Her soul was vibrant! She was a devoted member of the Seventh-Day Adventist church. Tia was all heart. Our daughter gave all she had and her time benevolently. Tia was loved by many and most especially her family. She was passionate and nurturing in the devoted care of her parents.
Tia's favorite pastimes were cherishing her loved ones, collecting memories; she was musical, enjoyed traveling and meeting family. Our daughter took pride in our heritage and our family. Our lovely Tia is now resting in God's peace and will forever be in our hearts.
Our daughter is preceded in death by her grandmother, Valelia Taua Matiseni.
In acceptation of God's gracious invitation to rest in his peace, she is survived by our grieving family: parents Taliaoa Taisi Taefu Samoauatasi Heka and Fa'atamali'i Heka. She also bids farewell to her siblings Miliama Taliaoa-Taisi Misa, Samoauatasi Heka Jr., Siniua Samaritano; Fa'atamli'i Davis Jr.; Sinae Steele, Sepela Brookover and numerous nieces and nephews, who love her dearly.
My wife and I express our love and appreciation to all who loved our daughter as much as we do.
Mourning in God's peace, Mr. and Mrs. Taliaoa Taefu Taisi Samoauatasi Heka.
Warm regards from family and friends may be forwarded to Spencer Libby and Powell and the Heka family address (813 Case St. suite B, The Dalles, OR. 97058). A closed casket service will be hosted at SLP. The Heka family asks that all who attend, please shut off electronic devices. No pictures please.
Our family would like to impart our most humbled gratitude to family and friends. The Dalles community and Fa'aletonu family, Enesi family and Fa'aiu family as your constant outpouring love and support, especially during our time of grief fills us with so much gratitude.
Our family would also like to take this opportunity to express our profound gratitude to our Gorge friends Brian's Pourhouse, Azure farms and Comfort Inn Suites for their selfless contributions. Our friends and family have come together and are helping our family host a traditional potluck Samoan reception, to receive all of our precious daughter's loved ones. Our friends will be available Dec. 28 (at the SDA multipurpose building) to help our family receive Tia's loved ones and their customary potluck contributions. Reception details will be announced before burial procession.
Prayer services for Tia will be hosted at 10 a.m. Closed casket prayer services will be held at 11 a.m. Dec. 28 at Spencer Libby and Powell, 1100 Kelly Ave., The Dalles, OR 97058.