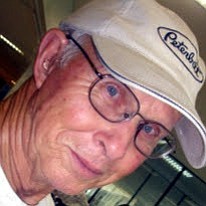 Richard Arlin Seeley
February 24, 1933 - December 20, 2015
Richard Arlin Seeley, 82, died from glioblastoma brain cancer on Dec. 20, 2015, at the Redmond Care & Rehabilitation Center in Redmond, Ore., with his daughter, Sheri, by his side. He was born in Hood River, Ore., on Feb. 24, 1933, to Burr and June (Hicks) Seeley and was the oldest of two children.
Richard married June Jennings in 1952 in Hood River and had four children: Steven (Rick), Sheri, Beverly and Wesley (Buz).
Richard served in the Air Force from 1951 until 1955. He worked as a mechanic for the United Telephone Company of the Northwest in Hood River before moving to Medford, Ore., where he was plant services manager for Rogue Valley Junior Academy. He later became an independent truck driver contracting with Timber Products for 20-plus years. Most recently, he lived in the Philippines from 2012 until September of 2015.
His passions included restoring old cars and motorcycles, hiking, mountain climbing and photography. Richard became a member of the Alpinees (a mountain climbing and search and rescue club) during the 1960s and was also a member of the ThrottleStompers and Christian Biker Club. He was active in the Hood River Baptist Church during his youth and later joined the Seventh-Day Adventist church.
Richard is survived by his sister, Shirley Hinsdale, in Oklahoma; children Steven Seeley, Sheri Seeley, Beverly (Mark) Stadick and Wesley (Valerie) Seeley; 13 grandchildren and six great-grandchildren.
Contributions, in lieu of flowers, may be made as donations to OHSU Knight Cancer Institute to help find cancer cures at: OHSU Foundation, Mail Stop 45, P.O. Box 4000, Portland, OR 97208-9852.