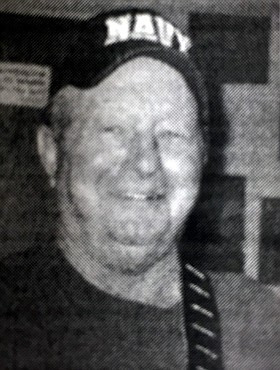 Ronald "Ron" Williams
unknown - December 6, 2014
Ronald "Ron" Williams died Saturday, Dec. 6, 2014. He was born in Langdon, Kansas, to Bob and Maxine Williams.
Ron grew up in Hood River, Ore. He joined the U.S. Navy in 1952, and served aboard the USS Essex until 1955. He was married in 1953 to Colletta McCoy.
Ron is survived by his wife of 61 years; son Jeff Williams; daughter Teena Rathburn; grandchildren Coty Rathburn, of San Diego, Calif., and Jessica Rathburn, of Yuma, Ariz.; great-granddaughter Sophie Rathburn; and sisters Sharon Elmer and Patti Kahoe, of Hood River, and Frankie Captain, of The Dalles.
Ron moved to Yuma, Ariz., in 1985. Fishing, hunting, camping, traveling, working on his Model T and playing music were his interests.
A great husband and a great father, he will be greatly missed by all.
There will be a celebration of life party Jan. 10; all are welcome. Please sign the guestbook at http://www.legacy.com/obituaries/yumasun/.