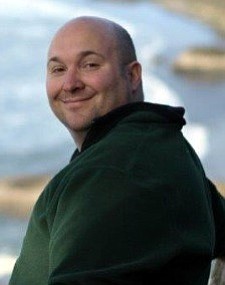 Kevin Patrick Walters
March 2, 1975 - January 25, 2015
Kevin Patrick Walters was born in The Dalles, Ore., on March 2, 1975. He grew up in Hood River and Yamhill; and most recently lived in McMinnville. He passed away on Jan. 25, 2015.
He graduated in 1993 from Yamhill Carlton High School, and graduated from Western Oregon University with bachelor's degrees in business and philosophy.
Kevin joined the U.S. Navy and retired as an E4, accruing five years of service with Pacific Fleet where he received the National Defense Service Medal, Navy "E" Ribbon, Sea Service Deployment ribbon (received four times), M16A2E3 Service Rifle (Expert), Good Conduct Award, Coast Guard Meritorious Unit Commendation with distinguishing device, Humanitarian Service Medal, Coast Guard Special Operations Service Ribbon, and a Joint Meritorious Unit Award.
He married the love of his life and best friend, Jessica Alfsen. They were inseparable and truly loved being in the presence of each other. They were married on Aug. 4, 2007, at Bethel Baptist Church in McMinnville.
Kevin was a relationship banker at Chase Bank in Newberg for the last three years.
Kevin is survived by his wife, Jessica Alfsen Walters; a son, Thomas Crawford Walters; his father, Theodore (Ted) Walters; a sister, Heather Novickis; three nephews, Cyrus Lindsey, Nikklas Lindsey, and Dmitri Novickis; and a grandmother, Beryl Donahoo.
He is preceded in death by his mother, Alice Elaine Riley Walters.
His hobbies and special interests included spending time with family and friends, being at the beach, hiking, cooking, reading, camping and exploring. He also enjoyed Sci-Fi, debate, and philosophy. He was active in church and involved in service projects both locally and overseas.
He truly loved his Lord, and his caring and courageous soul will be missed by family and friends.
His wonderful spirit, joy, and talents will be celebrated at a Memorial Service on Saturday, Jan 31, at 2 p.m. at Church on the Hill, 700 N.W. Hill Road, McMinnville, Ore.
Contribution may be made in Kevin's memory to Jessica and Thomas at gofundme.com/bs5t2o or support the Walter's Rosemont Century Family Farm at gofundme.com/Rosemont-Farm.