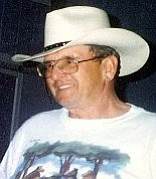 Max R. Linder
November 13, 1929 - July 8, 2015
Max R. Linder passed away at his home in Odell, Ore., on July 8, 2015, surrounded by his family. Max was born in Iona, Kansas, on Nov. 13, 1929, to Harry Linder and May (Loomis) Linder. He was the oldest of three children. He was preceded in death by his sister Leota Paasch and is survived by his sister Anita Princehouse.
The Linders moved from Kansas to the Hood River Valley in 1938 during the hard times of the Dust Bowl and Great Depression. Harry worked in the orchards, in the Civilian Conservation Corps, and then as a logger for the rest of his working years. As a boy, Max enjoyed the woods, riding motorcycles, and fishing.
Max attended school in Odell, but the call of the world around him was strong, and he left Odell High without graduating. As a young man Max worked in many of the fields that mostly strongly define our sense of place in Oregon and the Hood River Valley: he worked in the packing houses in the Valley; in the sawmill in Bates, Ore.; and on the tugboats at the Celilo Canal. Max liked to tell the story of working on the tugs with his lifelong friend Mick Borton and watching a barge miss the canal and go over Celilo Falls. No one died but the barge was stuck for weeks.
In 1949, Max joined the Army, where he completed his GED and then was trained as a medic. Max was stationed in the Panama Canal Zone. After serving four years, he returned to the states, spending time back in Hood River and working the hayfields in Kerrville, Texas. In 1953, Max re-enlisted in the Army and was stationed in many places across the United States and the world: Germany, North Carolina, Texas, Alaska, and Utah. Max served in the Vietnam War from 1967 to 1968 and as a medic attended to many wounded soldiers coming in from the field. Max retired from the Army in 1974 and was a proud American and Army veteran all of his life.
In 1966, Max married Barbara (Pickelsimer) Borton and raised Gary, Kenny, and Bruce Borton as his sons. His son Michael Linder joined the family in 1966. For the next eight years, the Linders were an Army family, following Max to the many places he was stationed. When Max retired from the Army, the family settled back in the Hood River Valley at their home in Odell. Max then worked as a school bus driver until realizing that logs would talk back less than school kids. He was a log truck driver for the Green Brothers in Parkdale until retiring for good in 1993.
In retirement, Max continued to pursue his passion for traveling with Bobbie, for riding motorcycles and ATVs, for dancing, for fishing, for hunting, and then for spending time with his grandchildren and great-grandchildren as they came along. Max was a tinkerer and enjoyed spending time at home making things and maintaining his park-like yard. Max was an active member and devoted volunteer for the Eagles Club in Hood River.
Max was preceded in death by his parents, Harry and May; his sister Leota; and his son Bruce. He is survived by his wife Bobbie; his sons Gary, Kenny, and Micky; 11 grandchildren and 15 great-grandchildren.
Memorial contributions in Max's memory may be sent to the Odell Fire Department and made to either the Ty Taylor Scholarship Fund or the fire department.
Arrangements are under the direction of Anderson's Tribute Center (Funerals • Receptions • Cremations), 1401 Belmont Ave., Hood River, OR 97031; 541-386-1000. Please visit andersonstributecenter.com to leave a note of condolence for family.

Condolences are being received online.