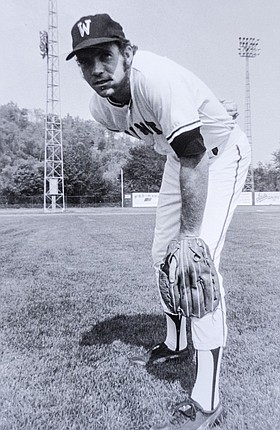 Eugene "Gene" Gerald Lanthorn
December 30, 1949 - June 13, 2015
Eugene "Gene" Lanthorn, 65, lost his battle with cancer June 13, 2015, at his home in Lewiston Calif., after having been diagnosed with terminal cancer in March of this year. Gene spent the last months of his life with his wife Leila caring for him and surrounded by his family and friends at his lakefront home in Lewiston.
Eugene Gerald Lanthorn was born in Hamilton, Mont., on Dec. 30, 1949, to Gerald "Jerry" Lanthorn and Helen Hierath Lanthorn, joining three older sisters: Vivian (6), Cathy (8), and Dorothy (10). His family moved to Oregon in 1957. Gene attended Sherman County High School and graduated from Wy'east High School in Hood River. He became an accomplished horseman and excelled in sports, especially baseball and basketball, earning a full-ride scholarship to University of Michigan. He came back to Oregon when his father became ill and attended Western Oregon University (then Oregon College of Education) where he continued to excel in baseball, setting several pitching records that stand today. Eventually he went on to get his master's degree in education from Washington State University.
Gene was drafted in 1972 by the San Francisco Giants. He went on to play for many A, AA, and AAA teams with several organizations including the Portland Mavericks.
Gene was married to Sibyl Barnes in 1976, with whom he raised two children. In 1982 they moved to Silverton, Ore., where he would live until 1999. Gene worked on the family farm growing produce and Christmas trees, and helped coach the Chemeketa Community College baseball team to a NWACC title.
In 2000 he moved to Southern California, where he worked for Big League Dreams at several of its locations, eventually managing the park in Redding, where he met his wife Leila (Zanni). The couple moved to Lewiston, Calif., living on Lewiston Lake. They became fixtures in their small community, hosting veterans fishing tournaments and spending many days fishing on Lewiston Lake. Gene loved to hunt, fish, camp and spend time outdoors.
He is survived by his wife, Leila, of Lewiston, Calif., and his two children: Jeremy Lanthorn, wife Kara, and grandchildren T'Sharra and Jacob, of Grass Valley, Ore.; and Sibyl Voelker, husband Tyler and grandson Malachi of Portland, Ore.; three sisters: Dorothy Jackson, Cathie Martin and Vivian McGonigal; stepson Casey Zanni; stepdaughter Jeanette Thomas; many nieces and nephews; and his beloved dog Brutus.
He was preceded in death by his parents and infant grandson Curt Danger Lanthorn.
In lieu of flowers the family asks that donations be made to the Wounded Warriors or sent to the family to help with medical expenses. Service dates and times will be announced soon.