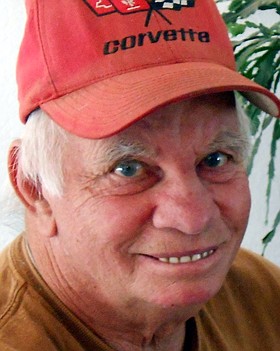 Ron Luse
unknown - unknown
Ron Luse, of Mount Hood-Parkdale, Ore., was born 67 years ago in Texas, and lived in Kansas and Oregon all of his life. He died in his sleep in early May, leaving behind daughter Kayla and son Scott, both of Oregon, along with his good friends Ed Howard, Ruth Wilson and Gail Crosby. His daughter Kayla adopted Ron's treasured monster dogs, a little Yorkie and a mini-doxi.
His parents and six brothers all predeceased Ron. The ultimate networker, Ron loved all of his many friends from the valley and his service buddies across the nation, all of whom he remained close to over the years.
Raised in Kansas City, Ron was the oldest of seven boys. He became the sole provider for the family at a very young age, and after recruiting and training his six younger brothers, he developed into a fine art the finding, claiming and defending of the best restaurant dumpsters in the neighborhood. He said they actually ate pretty well.
He made it through most of the seventh grade before he was able to land a job running a backhoe. That ended the dumpster diving days. At 17, he was invited to join the Army, and he was promptly sent to Vietnam.
He had been "in country" just a few days, riding in the back of a personnel truck to his first assignment miles away. They were ambushed, and Ron's first instinct was to dive under the truck. He was able to reach up into the cab and snag a rifle that was alongside the seat to help with the situation. By the time the remainder of the group reached their destination, the little 17 year-old "Gandy from Kansas City" was notorious. With only his boot camp training and sixth sense, he saved many lives. He thought that was just a normal day in country, and was surprised by his hero's reception. His service to his country as a combat veteran refined and defined Ron's life.
As a Special Forces team leader, he was awarded two Silver Stars and numerous other commendations. To paraphrase one of his team, "he was fearsome warrior if the situation required …. He was a team leader beyond compare … I am only here now because of his wise and informed sense of judgment."
Ron was an accomplished logger, heavy equipment operator and fixer, builder, pilot, hunter, fisherman, dragster builder and racer, a craftsman of rare talent who brought life and beauty to a piece of metal, leather or wood. He developed and patented a special compound bow, and won many archery tournaments with it. He was an accomplished bow and rifle hunter and with his good friends Brad Fowler and Don Chandler, hunted throughout the Northwest.
Ron was funny, smart, adventurous, feisty, irascible, bratty, and at times ferocious. He was very loving and caring to those worthy of it. Ron, we love you and miss you.
He overcame many debilitating obstacles, including serious health issues, but always found a way to work through them. But one night in early May, his heart must have said, "brother, you're coming with me" and they went peacefully into the Light.
A memorial service is scheduled for 1 p.m. Saturday, June 27, at the Parkdale Baptist Church, 6310 Dee Highway, Parkdale, OR 97041. Ron would be beaming from Heaven if donations in his name were made to his church.
Arrangements are under the direction of Anderson's Tribute Center (Funerals • Receptions • Cremations), 1401 Belmont Ave., Hood River, OR 97031; 541-386-1000. Please visit andersonstributecenter.com to leave a note of condolence for family.

Condolences are being received online.