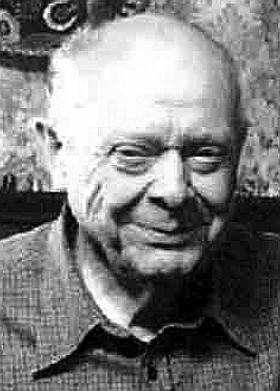 Ernest "Ernie" James DeRocher
October 10, 1930 - October 13, 2014
Ernest (Ernie) James DeRocher passed away on Monday, Oct. 13, 2014, at the Oregon Veterans Home in The Dalles, Ore. He was born Oct. 10, 1930, in Tacoma, Wash., the second of three children of Ernest Joseph and Mabel Claire DeRocher. Within the family, he was known as "Hap" because of his happy disposition. He was gregarious and greatly enjoyed meeting new people.
He was an avid reader and amassed a large book collection over the years. He graduated from Lincoln High School in Tacoma and attended Washington State University before joining the Army during the Korean War. He served at Fort Sam Houston in San Antonio, Texas, in a unit that trained doctors for the M.A.S.H. units in Korea.
After his honorable discharge, he worked for United Airlines where he met Mary Catherine Higgins, who worked for United as a stewardess (as they were then called). They married on April 15, 1955, and had four children over the next eight years.
Ernie earned his bachelor's degree from Central Washington College, taught at Hunt Junior High School in Tacoma, and then earned his master's degree in education from the University of Idaho after which he worked in higher education in Oregon during the Sixties. He worked for the federal government in 1968-70, helping to lay the groundwork for the Alaska Native Claims Settlement Act of 1971. This work involved extensive travel to many remote villages in Alaska and he came to love the state and its people.
Ernie returned to Tacoma in 1970 to work as the dean of the Education Department at the University of Puget Sound. He left UPS in 1973 to start the alternative college Prometheus, located in Tacoma, with the aim of providing individually designed education programs tailored to specific student emphasizing real-world training and experience. In 1978, he began working as a private consultant, assisting organizations to obtain grants in support of educational, social and governmental projects and programs which occupied his efforts the rest of his career. Ernie also worked with the private sector to develop their business plan and find investors.
He was divorced in 1978 and remarried in 1982 to Betty Jean Robinson. They lived in Portland, Ore., until her passing in 1992. Ernie formed a consulting business in 1995 with Paul Koch, who was his business partner and close friend for the past 19 years. In 2007, Ernie moved to Hood River, Ore., to be with Rita Swyers, his close companion for the remaining years of his life.
He is preceded in death by his brother Clarence (Skip) DeRocher, and is survived by his sister, Laverne Marecle, and his children: Jay DeRocher, Denise DeRocher, Jean Walker and Jim DeRocher; and two grandchildren, Julia DeRocher and Steve Walker.
A memorial service was held on Nov. 15 at the Church of Latter-Day Saints in Puyallup, Wash.