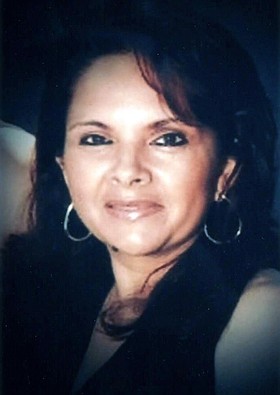 Aida Elisea Chavez
April 7, 1967 - March 7, 2015
Aida Elisea Chavez, 47, passed away at Providence St. Vincent Medical Center on March 7, 2015, surrounded by each and every one of her family members who love her beyond words. She is the wife of Miguel Chavez and mother to four beautiful children: Edgar, 21, Alex, 17, Cassandra, 15, and the baby of the family, Ana Luisa, 9.
Aida was born April 7, 1967, in Sahuayo, Michoacan, Mexico. She is the daughter of Ramiro Elisea and Teresa Sanchez. Aida was employed at Maxam Nutraceutics, where she was a shipping manager for 12 years.
Aida loved being with her family and friends. Her children were her life. She loved taking them to the mountain and watch them snowboard or to the river to swim. She enjoyed being with her family at all the many events they may have and was always the first one to volunteer to help. She was there for her mom and dad to help them with anything they may need at any time of day.
When asked about Aida you will hear the answer happy, helpful, always on the go, and caring. I cannot say enough about the word care. Aida was a caregiver; she would help anyone at any moment and under any circumstance. She was a beautiful wife, mom, and sister and will be greatly missed.
She is survived by her great and numerous family, including: her mother and father, Ramiro and Teresa Elisea; five brothers: Jorge, Alfredo, Javier, Ramiro and Jose; two sisters, Teresa and Veronica. She has many cousins, aunts and uncles who will dearly miss her as well.
She was preceded in death by her sister Maria. "You will forever be in our hearts, and holding our hand every step of each of our journeys, until we meet again our beautiful angel!" – Elisea family
Funeral services will be 11 a.m. Thursday, March 12, at St. Mary's Catholic Church, with viewing to follow. Graveside service will be 1 p.m. Friday, March 13, at the Pine Grove Cemetery. We would like everyone to meet at Anderson's Tribute Center at 12:30 p.m. to follow us to the Pine Grove Cemetery for burial.
Memorial donations may be made to the account under Aida Chavez Elisea, at CenterPointe Community Bank in Hood River, The Dalles and Bingen, in assistance to her husband and children.
Arrangements are under the direction of Anderson's Tribute Center (Funerals • Receptions • Cremations), 1401 Belmont Ave., Hood River, OR 97031; 541-386-1000. Please visit andersonstributecenter.com to leave a note of condolence for family.
Aida Elisea Chavez, 47, lamentablemente fallecio este pasado Sabado, 7 de Marzo, en el hospital St. Vincents, rodeada de toda su familia que la ama incansablemente. Aida es esposa De Miguel Chavez y madre de 4 hermosos Hijos, Edgar 21, Alex 17, Cassandra 15, y la bebe de la familia AnaLuisa 9. Aida nacio en Sahuayo Michoacan, Mexico donde sus padres Ramiro y Teresa Elisea la vieron crecer. Aida trabajo en Maxam Neutaceutics por mas de 12 anos como gerente de envios. Aida siempre fue una madre ejemplar que dava su vida por sus hijos y los amaba incondicionalmente. Su vida la dedicava a ellos sin peros ni restricciones, amaba llevarlos de paseo y pasar el dia en familia. Aida fue una mujer mas que hermosa en todo el sentido de la palabra interior y exteriormente, todo aquel que tuvo el placer de conocerla sabe la calidad de humano que ella era. Alegre, risuena, llena de anecdotas e historias que provocaban risas, llantos, y mucha felizidad. El vacio que Aida deja en su enorme y numerosa familia incluyendo a sus hermanos Jorge, Alfredo, Javier, Jose, Ramiro y sus hermas Teresa y Veronica es inigualable.
"Sosten nuestra mano en cada momento de nuestras historias por esta vida; nuestro Hermoso Angel, hasta que nos volvamos a ver!"- Familia Elisea
El Servicio eucaristico sera el Jueves 12 De Marzo a las 11am en la Iglesia Santa Maria. Despues de la ceremonia en la iglesia, celebraremos el servivio velatorio en la locaccion de Andersons Tribute Center al costado de la iglesia catolica Santa Maria. El velorio entonses se tomara acavo el Viernes a la 1:00 pm en el Panteon de Pine Grove.
Sus donaciones son bienvenidas a la cuenta de Aida Chavez Elisea en el banco Center Pointe Community Bank en Hood River, The Dalles, Bingen en cooperacion y a su marido y sus 4 hijos.

Condolences are being received online.