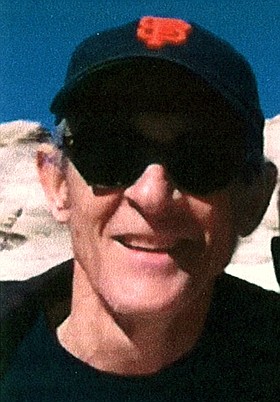 Mark Evan Garrabrant
January 17, 1955 - February 18, 2015
Born Jan. 17, 1955, in San Jose, Calif., Mark Evan Garrabrant grew up in Hood River, Ore., Hilo, Hawaii, and Portland, Ore. He studied music composition at University of Oregon and Mills College, where he began his career in experimental music under the name Mark Trayle.
After several years as a software engineer in the Bay Area, Mark joined the Composition Faculty at California Institute of the Arts in Valencia, Calif. In addition to his musical pursuits, Mark was an avid cook, cyclist, gardener, baseball fan and Buddhist, as well as a great dancer with a wry wit.
Mark died Feb. 18, 2015, of pancreatic cancer. He is survived by his wife, Kim, and son, Griffith, of Ventura, Calif.; parents Coleen and Hugh; and sister Lee Ann Zarrabi, as well as his favorite Auntie Phyllis and cousins Brian and Kerry Donohue, and nephews Kamran and Keon Zarrabi.
Funeral services were held on Monday, Feb. 23, at the Reardon Funeral Home in Ventura, Calif. Condolences may be left for the family at reardonfuneral.com. Remembrances may be sent to Buena Vista hospice, 143 Triunfo Canyon Road, Ste. 103, Westlake Village, CA 91361.

Condolences are being received online.