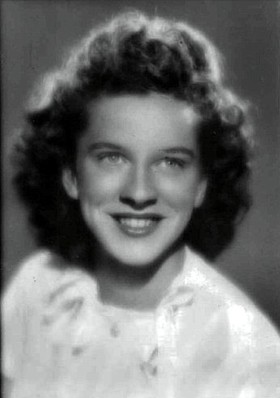 Doris Euleta Sharkey
April 11, 1927 - April 20, 2015
Doris Euleta (Utley) Sharkey died on April 20, 2015, in Bend, Ore., from lymphoma (blood cancer). Doris was born April 11, 1927, the third child of Merrill Utley and Ethel (Waddle) Utley. She was born at home on the family farm near Blue Mound, Kansas, during the great Mississippi flood of 1927; the flooding creek there prevented the doctor from attending her birth. She resided on the family farm and began school near Blue Mound.
She moved with the Utley family to the Hood River Valley of Oregon when she was 10 years old. The family resided on Eastside Road where her father worked as orchard foreman for the Victor Thomsen Orchards and her mother seasonally sorted and packed fruit at Pine Grove. She attended Pine Grove Grade School and graduated from Hood River High School.
On June 18, 1949, she married Allan Sharkey at Parkdale, Ore. She and her growing family lived in Parkdale, Hood River, Springfield, The Dalles, Pendleton, Gresham, North Bend, and Bend, Ore., as they followed Allan's banking career.
She loved nurturing her family, outdoor adventure, camping, fishing, archeology, birdwatching, gardening, bingo, reading and card games. She was a good cook and perhaps the best pie maker this planet has ever produced.
Doris was preceded in death by her older siblings, Harlan and Lyndell; her younger sister, Lorraine; and her daughter Diane.
She is survived by her younger brother, Harold; her husband, Allan; sons David and Douglas; daughter Debra; grandson Rowan and great grandsons Austen and Dakota.
Doris loved flowers, but in lieu of flowers please consider a charitable contribution to the American Cancer Society, Beyond Toxics, Partners in Care (hospice in Bend, Ore.), or the National Audubon Society.
There will be a memorial gathering at Parkdale, Ore., on June 13.