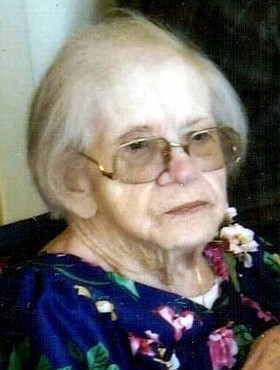 Marie Murphy
March 10, 1920 - April 26, 2015
Marie Murphy, 96, of Heppner, Ore., died Sunday, April 26, 2015, at Pioneer Memorial Hospital. A graveside service will be held Tuesday, May 5, at 1 p.m. at Mountain View Cemetery in Hood River, Ore.
She was born March 10, 1920, at Portland, Ore., the daughter of William and Grace Seargent Treece. Her early married years were spent on a ranch in Northern Okanogan Valley, Wash., as well as the Havillah area where they lived and raised their family.
Survivors include her daughter, Jo Meligan, of Heppner, Ore.; a son, David Wildermuth, of Oroville, Wash.; stepdaughters Beverly Thomas, of White Salmon, Wash., and Betty Paddock, of Hood River, Bonnie Simpson and stepson Leonard Murphy of Portland, Oregon. She is also survived by numerous grandchildren, great-grandchildren and great-great-grandchildren.
Marie was preceded in death by her husband, John Murphy; her parents and three brothers and two sisters, also preceding her were three of her five children, Clarence Wildermuth, Norman Wildermuth and Edna Tessman; and three grandchildren: Marcia Jo Meligan, Clarence Wildermuth and Cynthia Ann Deming.
Remembrances may be sent to Pioneer Memorial Hospice, P.O. Box 9, Heppner, OR 97836.
Sweeney Mortuary of Heppner is in care of arrangements.