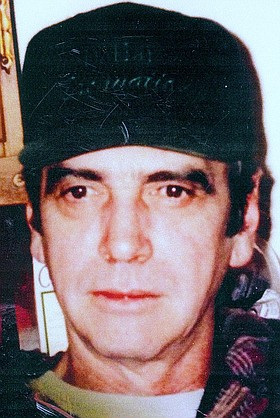 David A. Shelton
January 1, 1956 - April 23, 2015
David A. Shelton, a longtime resident of Hood River, Ore., went to be with the Lord on Thursday, April 23, 2015. He was at home, surrounded by his family. He fought a long and hard battle with cancer for the last three years.
David was born Jan. 1, 1956, in Franklin, N.C., to Paul and Norma (Hampton) Shelton. A sister, Brenda, was born one-and-a-half years later. In 1960, the family moved to Hood River, where sister Viann and brother Tom were born.
David attended Pine Grove Elementary school and graduated from Hood River Valley High School in 1974. He met and married Cathy Murphy, and they had one son together named Paul. They later divorced and several years later David met and married Cheryl Simila. They added a daughter, Amber, to their family. After their divorce, Cheryl and Amber moved to the Seattle area.
David was employed at The Dalles aluminum plant for over 30 years. He was a very skilled machinist, working in the specialties department. He was able to fabricate anything that was requested. David retired just prior to the final closing of the plant.
He enjoyed early retirement and the relaxed lifestyle that came with it. He enjoyed hunting with friends, sometimes taking them to Alaska. David's door was always open to the many lifelong friends he had. He will be greatly missed by all the family and friends who love him dearly.
Many thanks to Heart of Hospice for the special care he received during his final days on this earth.
David is survived by his parents, Paul and Norma Shelton; sister Brenda Roark and her husband, Artie; sister Viann Jones; brother Tom Shelton and his wife, Angel; son Paul Shelton; daughter Amber Shelton; grandson Callan McCarty; nieces Rachel Jones, Jessica Shuler, Taunesha Shelton and Christine Sharp; and nephews Chad Roark and Trent Shelton.
David has asked that friends and family gather for a picnic at the creek by his home at a later date when the time is right.
Arrangements are under the direction of Gardner Funeral Home, 1270 N. Main, White Salmon, WA 98672; 509-493-1323.