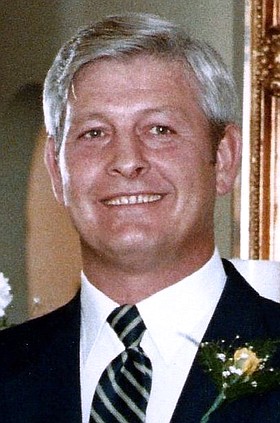 Emil Geralda Decker Jr.
November 18, 1938 - May 7, 2015
Emil Geralda Decker Jr., 76, passed away May 7, 2015, in Mineral Wells, Texas. He was born Nov. 18, 1938, in Seymour, Texas, the son of Emil G. Sr. and Faye Fultz Decker. He was a veteran of the U.S. Army and a member of the American Legion.
Graveside services will be 10 a.m. Saturday, May 16, at Memory Gardens Cemetery.
Emil is survived by his daughter Karla and her husband, Ron Fransen, of Dallesport, Wash.; son Jerry Decker and his fiancé, Stephanie, of Brentwood, Calif.; and Gene and his wife, Sandra, of Odell, Ore., Marilyn Willey, of Dallesport, Wash.; grandson Bryan Kelly, Wilmington, N.C., Brandon Decker, of Brentwood, Calif.; and granddaughter Chelsea Scarborough, of The Dalles, Ore.; two great-granddaughters: Chloe and Quinn Kelly; brothers Thomas Decker, of Grand Prairie, Texas, and Calvin and his wife, Martha, of Weatherford, Texas; and sister Emagene Vincent, of Lubbock, Texas; and dear friend Frances Brown, of Kansas City, Kansas. Emil is also survived by seven nephews and six nieces.
He was preceded in death by his parents; his wife, Susan; his sister/brother in law, Mildred and David Williams; and nephews Mark Vincent and Lloyd Williams.
Arrangements are under the direction of Baum-Carlock-Bumgardner Funeral Home, P.O. Box 398, Mineral Wells, TX 76068; 940-325-4422. Condolences may be left at www.bcbfuneralhome.com.

Condolences are being received online.