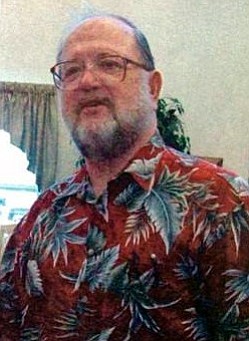 David Henry Dockham
June 29, 1936 - May 22, 2015
David Henry Dockham passed away quietly in his sleep at Hawks Ridge Assisted Living Community early Friday, May 22, 2015, in Hood River, Ore. Dave was born in Medford, Mass., on June 29, 1936, to Percy Guy Dockham and Genevieve Bierhardt. He grew up in Cambridge, Mass., and graduated from Cambridge High and Latin School in the Class of 1954. He was the recipient of the City of Cambridge Scholarship for admittance to Harvard University, where he graduated in the Class of 1958. He then went on to attend the Wharton School of the University of Pennsylvania - the business school of the University.
He soon moved to Portland, Ore., and by 1967 was the executive assistant to the mayor at that time, Terry Shrunk. Later Dave served as the administrator of Hood River County from 1974-1977. The last working years of his life were spent at Sprint phone company as its forecaster, primarily forecasting future demand for phone services.
In June of 1963 Dave married Sandra M. Bliven, of Salem, Ore., and their three children survive them both, Mari (spouse Robert) Brown, William and John Dockham. He also has a surviving "second daughter" whom he loved very much, Cathi Shriver.
Dave was preceded in death by all three of his siblings: Elizabeth (Bette) Parker, John Dockham and Genevieve (Jane) Leonard. He had a great love for all of his family in Massachusetts, New Hampshire and Pennsylvania. Despite the distance of many miles, Dave was closely connected with his seven East Coast nieces and their families.
Dave was well-known to those around him for consistently advocating for those who couldn't speak up for themselves. Most especially for his son Bill, who has special needs.
Dave was also well-known around the Hood River community for his letters to the editor in the Hood River News. He was an avid reader, a fantastic debater/conversationalist and had a great love for both art and music. He also loved playing board/computer games with family members, Monopoly and Scrabble being among his favorites.
A service will be held at 10:30 a.m. Saturday, May 30, at Hawks Ridge, 1795 8th St. in Hood River, with interment to follow at noon at Idlewilde Cemetery.
The family requests donations be made in David's name to either the Heart of Hospice, where he used to volunteer himself, or to the Hood River Library Foundation.
A book of memories has been set up for Dave at http://bit.ly/1EEuTe2. Personal messages/memories may be posted online there.
Arrangements are under the direction of Anderson's Tribute Center (Funerals • Receptions • Cremations), 1401 Belmont Ave., Hood River, OR 97031; 541-386-1000. Please visit andersonstributecenter.com to leave a note of condolence for family.

Condolences are being received online.