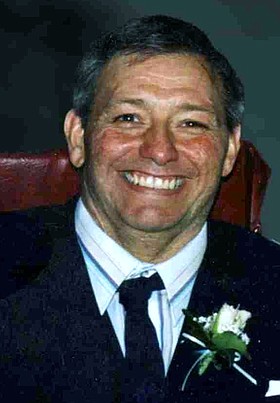 Wayne Douglas Huskey
July 29, 1945 - October 22, 2015
Wayne Douglas Huskey went home to be with his Lord on Oct. 22, 2015. He was born July 29, 1945, to John W. and Mabel J. Huskey, second youngest of 11 children. Wayne made his mark in this world from the day he arrived to the day he departed, touching many, many friends and family on his journey. Wayne's huge heart, strong will, encompassing and unending sense of life and humor; made all he encountered welcomed and acknowledged. He never met a stranger – all were friends and family in his eyes. His optimistic attitude and unflagging spirit enabled him to orchestrate solutions and resources to accomplish tasks, overcome obstacles and improve his community.
His number one passion in life was education; the advancement of opportunity for all. He worked countless hours on committees and boards to advance the cause of education and special needs challenges.
Wayne was raised and attended school in Mosier, graduating in 1963; a member of the final and largest graduating class of Mosier High School.
After high school Wayne worked on many construction projects around Nevada, California, Washington, and Oregon as a laborer and a foreman.
He and his wife, Helen (Yerges), returned to Mosier where Wayne began work at a sawmill in Cascade Locks in 1972 as a planerman and millwright.
In 1976 Wayne was injured in a sawmill accident. He spent the last 39-plus years confined to a wheelchair as a quadriplegic. Wayne, not one be deterred, met this challenge learning to accomplish all his goals and tasks of daily living with assistance. Over the years, Wayne had a number of personal attendants who became family. Their love and dedication to Wayne was displayed in the many ways they jumped in to assist in all areas and the many years they spent caring for him.
Wayne and Helen raised five children, John, Jason, Brenda, Jimmy and Sandy. Over the years they welcomed other children and young adults into their lives as family, encouraging them to explore their potential.
Years later, they remain family.
Wayne was a member of the Mosier Grange and Immanuel Lutheran Church of Hood River. He served on the Chenoweth School District #9 board from 1984 to 2004 and on the Columbia Gorge Region 9 ESD board from 1997 to 2015. He served on a number of committees and task forces over the years to foster and encourage the advancement of education for all.
Wayne was an avid reader both for pleasure and to stay abreast of issues facing the educational field. He loved westerns, he especially enjoyed many hours viewing John Wayne films. He loved to hunt and fish and had many adventures traveling to the coast and other destinations.
Wayne was predeceased by his parents, John and Mabel Huskey, his wife Helen, his son John, his brother Walt, and his sisters, Doris, Elda, and Lavelle and by his dear friend Kathy Key.
He is survived by his children Jason (Sarah) Huskey, Brenda Huskey Jallen, Jimmy (Tangie) Orlando, and Sandy (Kevin) Huskey Harris, several grandchildren and great-grandchildren. Also by his brothers Delbert (Elaine) Huskey, John [Jack] (Betty) Huskey, and Kenneth (Wendy) Huskey, sisters Lois Root, Lucille Bennett and Lorna Huskey as well as many nieces, nephews and cousins. In addition are the many very dear and special friends and young people who made his life so full and blessed.
A memorial celebration of Wayne's life will be Saturday, Dec. 5, at 4 p.m. at Immanuel Lutheran Church, 305 Ninth St., Hood River.