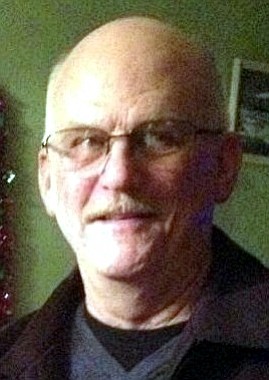 Clarence "Larry" Gustave Hoffmann Jr.
November 23, 1942 - September 28, 2015
It is with great sadness that the family of Larry Hoffmann announces his passing. Clarence (Larry) Gustave Hoffmann Jr. was born Nov. 23, 1942, to Clarence Gustave Hoffmann Sr. and Lois Hoffmann in St Louis, Mo. Larry passed away on Sept. 28, 2015, at the age of 72.
Larry served his country in the U.S. military for four years as part of a Special Forces unit. In 1967 he chose a career as a California Highway patrol (CHP) officer. He attended the CHP Academy in Sacramento, Calif., where he graduated at the top of his class as valedictorian. Larry, along with other friends he made at the Academy, volunteered to be assigned in the South Los Angeles area. After working two years in Watts, Larry, along with some of his CHP friends, transferred to Santa Barbara, Calif., where he spent the next 10 years.
Larry then decided to move north and try a new career farming pears in a beautiful part of Oregon. He later owned and operated a successful business, Larry's Auto & Tractor Repair Service in Parkdale until 2005 when he retired. After retirement, Larry worked part time at Parkdale's Lava Nursery.
Larry turned his longtime love of cars and mechanics into an active hobby of restoring and rebuilding old vehicles. He was rightly proud of the restoration he did on his personal classic, a 1970 Toyota FJ40 Land Cruiser. At the time of his death, Larry was having a great time working on another frame-up restoration of a rare Toyota FJ43 Land Cruiser, with his longtime friend and former CHP partner, Tom Campbell. Larry was also very much looking forward to an upcoming elk hunting trip with Tom in Arizona.
It was in Parkdale that Larry met his beloved wife, Luisa Lara. They enjoyed sharing their lives together whether gardening, hosting barbecues, or just spending time with one another and family. Larry lovingly inherited three daughters when he met Luisa: Marisa and twins Anna Lara and Anabel Lara.
When Marisa married, Larry got a son-in-law, Alberto Marquez, and three grandchildren, Christian Marquez, Ana Christine Marquez, and Elin Marquez. Larry spent a lot of time with his grandson, Christian, teaching him about guns and attending his wrestling matches. He also spent time supporting his granddaughter Ana Christine in all her various activities. Larry enjoyed teaching Elin, his youngest grandson who is only 5, how to drive the scoopmobile.
Larry is survived by his two sisters, Sandra Bonkosky and Sherrill Lewis. Nephews and nieces include John and his wife Jo Bonkosky; Richard and his wife Ti Ti Ma Bonkosky; Melissa Fairchild and her children Joshua Macias, Maranda Gonzalez, and Joseph D Gonzalez; Maria Lewis and her daughter Siara Lewis; Gigi and Wayne Kilburn, and their daughter Constance Kilburn. Cousins include John Jensen, Donna Sahagean, and Linda Desota. Larry had several close friends with whom he spent time collaborating with on the next car show, gun show, or next rebuilding of a vehicle. These friends include Tom Campbell, Chuck Evans, Walt House, Bobbie Leinweber, Larry Lindgren, Jeff Snyder, Fred Trujillo, and many others.
Larry was highly respected in his community as someone who cared deeply for his family and friends. He loved life and sharing it with those he loved. He left us too soon and will be deeply missed.
Friends are invited to bring their show car, hot rod, jeep, truck, tractor or car to Larry's Auto & Equipment Repair (7253 2nd St., Mt. Hood/Parkdale, OR 97041) at 11 a.m. Saturday, Oct. 17, for a memorial car ride 'n' show to the family home where there will be a time of food and fellowship.
Arrangements under the direction of Anderson's Tribute Center (Funerals • Receptions • Cremations), 1401 Belmont Ave., Hood River, OR 97031; 541-386-1000. Please visit andersonstributecenter.com to leave a note of condolence for family.

Condolences are being received online.