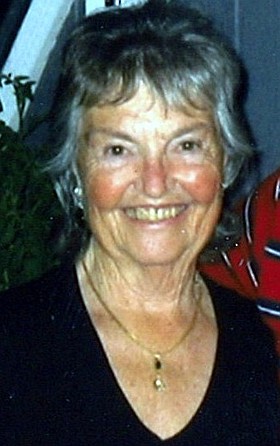 Erlene Louise Veverka
December 7, 1933 - October 14, 2015
Erlene Louise Fullington Veverka, 81, of Prairie City, passed away on Wednesday, Oct. 14, 2015, at Taylor House in Des Moines, Iowa. The daughter of Myron Scott and Mildred Eliza (Dikeman) Fullington, Erlene was born Dec. 7, 1933, in Hood River, Ore. She attended public school in Hood River and Prairie Bible College in Alberta, Canada.
On May 12, 1962, she was united in marriage to Dr. Joseph Fredrick Veverka in Des Moines, Iowa. They moved to Prairie City in 1964. Erlene served as mayor of Prairie City for 20 years, as well as being a full-time wife and mother. Following the death of her husband, she resided in Oceanside, Calif., until moving back to Hood River in 2006. She spent many happy days traveling and sharing times with former classmates, and traveled extensively with constant companion Bobby Gene Smith, until poor health forced her to return to Iowa with her son.
Those left to honor her memory include two sons, Christopher (Renita) Veverka, of Prairie City, and Jeffrey (Sonya) Veverka, of Overland Park, Kansas; a daughter, Bonnie Veverka, of Overland Park; seven grandchildren: Jesse "Nathaniel: (Katie) Aweida, Kinze Veverka, Chelsea (Ray) Alexander, Kylee (fiancé Caleb Coale) Veverka, Joseph Veverka, Jackson Veverka, and Matthew (Kelly) Cockerton; and three great-grandchildren: River, Thomason and Payton Alexander. Also surviving is a brother, Leroy (Nancy) Fullington, of Portland, Ore., brother-in-law Dr. Paul Maxwell, of Three Hills, Alberta, Canada, and seven nieces and nephews.
In death Erlene joins her parents, Myron and Mildred; husband, Joseph; daughter Constance Veverka; and sister Barbara (Fullington) Maxwell.
Erlene will be lovingly remembered by her family and the many friends she has made in her life and will be greatly missed by all.
Memorial services were held Oct. 23 in Prairie City. Memorials may be directed to the family to be designated at a later date. Condolences may be left for the family at coburnfuneralhomes.com.

Condolences are being received online.