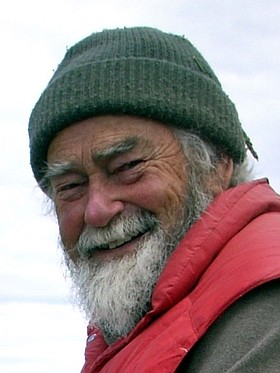 Rex "Jerry" Jerrold Igo
April 25, 1929 - August 28, 2015
A celebration of life will be held this coming spring, 2016, in Mosier in April when the flowers bloom, for Rex Jerrold (Jerry) Igo, who died on Aug. 28, 2015.
He was born April 25, 1929, in Weleetka, Okla. His family moved to Medford, Ore., in 1933. He attended Medford public schools, Willamette University, University of Oregon, Lewis and Clark College, and Southern Oregon State University.
He was with United Airlines for 27 years, retiring in 1978. He was a minister in United Methodist Church for 12 years. He taught at Portland Community College for nine years, and Clark College for five years. He worked with the Oregon Department of Agriculture Weed Division, and other vegetation management agencies. He was a leader in botany projects and an officer of the Native Plant Society of Oregon.
He lived 39 years on land which is a wildflower and wildlife showcase near Mosier, Ore., studying and teaching in his own backyard. He passed away quietly in his sleep in the little cabin he built there in 1976.
He was a popular speaker on history and the natural sciences, and worked on cruise ships as a historian/naturalist.
Survivors include sons Michael, Steven and Lawrence; daughters Karen and Paula; brother Richard Igo; and many nieces, nephews, grandchildren and great-grandchildren.
Another memorial will be held at Diamond Lake in August 2016.
Disposition by cremation.
Memorials may be made to the Native Plant Society of Oregon.