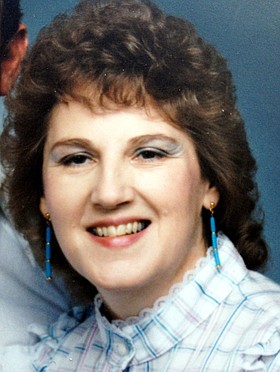 Carol Marie Conlee
August 26, 1938 - September 17, 2015
Carol Marie Conlee went to be with the Lord on Sept. 17, 2015, in Moro, Ore. She was born on Aug. 26, 1938, in Portland, Ore., to James and Ruth Donohue. She graduated from Grant High School.
In 1956 she married Ray Meyer and they moved to Hood River, Ore., where they raised their four children: Bill, Debbie, David and Kathy. They later divorced and she moved to The Dalles, Ore. In 1988 she married David Conlee and they made their home in Moro.
While her kids were growing up Carol worked as a teacher's aide for the Hood River County School District. Later she worked for Benjamin Franklin Savings & Loan where she retired in 1989.
Carol was a very talented and crafty woman. Her mother taught her to crochet at an early age and she continued crocheting throughout the years. She made her children, grandchildren and great-grandchildren many blankets, booties and slippers. She was also a gifted quilter and many of her family have beautiful quilts to remember her by. In her later years she got into card making and scrap booking.
Carol and Dave also opened up their home and provided love to many foster babies and young children.
She is survived by and will be missed by her husband, David Conlee; her children: Bill Meyer, Debbie Snodgrass, David (Romy) Meyer, and Kathy Frisbey (Mike Bradford); her stepchildren: Chris (Shashana) Conlee, Jill (Trent) Harrison, and Paula (Greg) Costanzo; 15 grandchildren and two great-grandchildren. She will also be missed by her three dogs: Smuggles, Daisy Mae and Sparky; and her cat, Miss Kitty.
A memorial service will be held Sept. 23 at 1 p.m. at the Moro Presbyterian Church.