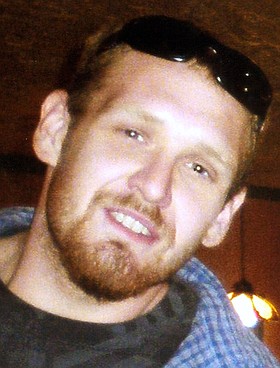 Jason Ryan Muschaweck
May 4, 1990 - unknown
Jason Ryan Muschaweck, 24, has left this life. He has a continuation of life with the Lord, a place where all of his dreams and hopes can be fulfilled. A place of no hurt and no sorrow. A place of love and forgiving – something we all must do. And to forgive, with God in our hearts. We need to do this for Jason.
Jason was born May 4, 1990, to David and Sharon Muschaweck, joining two brothers, Benny and Justin. He attended Parkdale Elementary, Wy'east Middle School and Hood River Valley High School. He was involved in 4-H for a couple of years. He quit high school, but had gotten his GED before his death. He had also earned his certification as a Master Gardener.
Jason was a hard worker. He worked at several jobs, but found that he liked working outdoors doing landscaping. He had started his own business and enjoyed and admired his finished work.
Jason was passionate about many things. He believed in the good of man, and what he could do to help others. He loved to be sociable and liked to party. He loved to meet new people and accepted them for who they were. He cherished his family and good friends, and good times with them. He was always there if you needed him, offering his help before you asked him. Everyone who knew Jason knew that they could count on him. He gave many people a place to live and food to eat, and found clothes for them if they needed it.
Jason had so many wonderful qualities: he was honest, truthful, caring and loving, as well as very polite and respectful. He was so adored by his nephew Nicky and was loved and admired by his family and close friends. He will be deeply missed.
Jason loved to make people laugh and laugh and to smile; he was somewhat of a joker and didn't miss a chance to show off. He cherished the moment to embarrass himself or you, but always in a positive light, for that moment of laughter.
If Jason could have left words for us today, they would have been: God needed me more. Love me for I will always love you.
He was preceded in death by his father, David Muschaweck.
He is survived by his family: mother, Sharon Muschaweck, and her husband, Rick Korhonen; brother Benny Muschaweck and his wife, Jessica; nephew Nickolas, niece Kylee, whom he never had the opportunity to meet; his brother Justin Muschaweck; grandma LaVonne and Curt Holmstrom; aunt Jan and family; uncles Gordy (preceded), Gerry, and Randy and wife Anne and family; and many family members in New York: Grandma Betty, Rosemary, Kimberly, Barry, Nancy, Kelly and all their families, and Kevin and John (preceded).
Please come and join us in celebrating the life of Jason Ryan Muschaweck Wednesday, Sept. 30, at 11 a.m. at the Hood River Alliance Church, 2650 Montello Ave., Hood River, with a potluck reception to follow. Graveside service will be held at the Parkdale Cemetery.

Condolences are being received online.