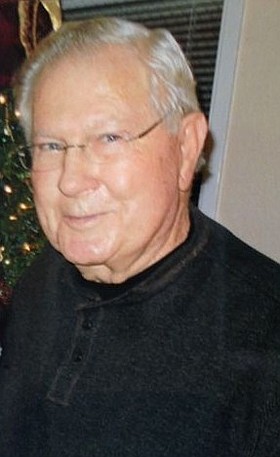 James "Jim" Shelton O'Banion
Walla Walla, Wash.
March 27, 1932 - March 28, 2016
James "Jim" Shelton O'Banion, 84, passed away March 28, 2016, at his home in Walla Walla, Wash. A memorial service will be on Friday, April 8 at 2 p.m. at Mountain View-Colonial DeWitt, 1551 The Dalles Military Road, Walla Walla, with Darius Morris officiating.
Jim was born to Bryan and Birdie O'Banion in Center, Texas, on March 27, 1932. He was a high school graduate from Sweeney, Texas, a college graduate from Texas State University and attended the University of Houston for three years towards a master. Jim went on to marry Tina (Norman) O'Banion on July 20, 1974, in Houston. He was a teacher, coach, Champion International Papers manager, and a vice president of the First National Bank. He later went on to become the executive director at the Port of Hood River for 21 years until his retirement in 1996. Jim and Tina moved to Walla Walla and have been residents of the area for the past 10 years.
Jim had a passion for the outdoors. He loved fishing, hunting, gardening and barbecuing anything and everything! He was also an avid Gonzaga basketball fan. He adored his children and grandchildren and never missed an opportunity to tell them countless stories. Jim was a man of strong faith and always put God first. His love for his wife Tina was beautiful, unconditional and eternal. They were blessed with 42 years of life together and a love that will truly last forever. Jim was a member of the Rotary Club, Church of Christ, Hood River Chamber of Commerce, and president of the Deer Park school board.
Jim is survived by his wife Tina of Walla Walla, three daughters, Renee O'Grady, Terri Anderson, and Cherie Leber, four sons, Tommy Grisham, Travis O'Banion, Kevan O'Banion, and Duane O'Banion, sister Carol Otto, brother Billy O'Banion, 19 grandchildren, and 15 great-grandchildren. He was preceded in death by both his parents and a brother, Max O'Banion.
Memorial contributions may be made to the Walla Walla Church of Christ building fund. Friends and family may share memories and sign the online guestbook at www.mountainview-colonialdewitt.com.