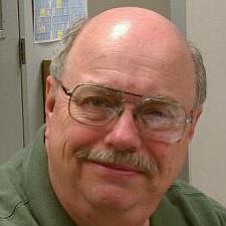 Donald Robert Paasch
May 31, 1948 - March 20, 2016
Donald Robert Paasch, 67, of Milwaukie, Ore., passed away on Sunday, March 20, 2016.
Donald was born on May 31, 1948, in Hood River, Ore., to LaVerne and Robert Paasch. He graduated from Wahtonka High School in 1966 and received his associate degree from Clackamas Community College. He entered the Army in 1968 and was stationed in Germany before fighting in combat in Vietnam. Upon return, he married Betty Lou (Pierce), of Hood River, in 1972. They later moved to Milwaukie and made their home there, with their son, for the next 30-plus years. Donald was employed as a supervisor with the Fleming Corporation and then later at Unified Grocers. He enjoyed his work and had retired only six months prior to his passing.
Donald had a great love for his family and enjoyed spending time with them — especially his two young grandchildren. Anyone who knows Donald knows of the joy they brought to his life and his pride and wonder in watching them grow. His favorite activities included spending a day at the Spirit Mountain Casino, checking in with family and friends on Facebook, building puzzles with his grandson or watching his granddaughter dance ballet.
Donald is survived by his son, Scott, his daughter-in-law Hillary, and his two grandchildren Connor and Katherine, all of Milwaukie. He was preceded in death by his parents, LaVerne and Robert, his siblings Doug, Deanna and Denise, and his loving wife of 41 years, Betty Paasch, who passed away in 2014.
Donald had requested no formal memorial service but he will be laid to rest, with other Paasch family members, at the Pine Grove Cemetery in Hood River.
Arrangements entrusted to Peake Funeral Chapel, Milwaukie, Ore.; www.peakefh.com.