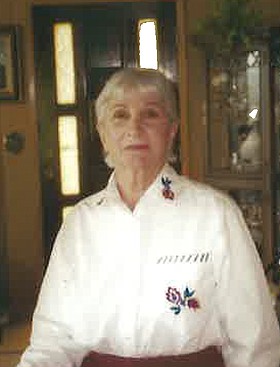 Angeline Lea Proper
Littleton, Colo.
August 16, 1920 - August 1, 2016
Angeline (Lea) Proper passed away peacefully on Aug. 1, 2016, in Littleton, Colo. She was born on Aug. 16, 1920, in Brooklyn, N.Y., to Frank and Julia Curcio. She is survived by her son, Michael Moskal of Alpharetta, Ga., daughter Kathleen Prine of Hood River, Ore., daughter Linda Kinter of Littleton, and son-in-law Art Kinter of Littleton, as well as 14 grandchildren, 14 great-grandchildren, and three great-great grandchildren.
She was proceeded in death by her daughter, Patricia Cannon, granddaughter Jessica Petersen, son-in-law Jerry Prine, and Barbara Moskal.
Angeline was a practical nurse who worked into her 80s. She enjoyed spending time with family and friends, cooking Italian food, singing, crocheting, playing Yatzee, penny poker and bingo, and especially talking on the telephone.
She was loved by all and will be dearly missed.
Family and friends attended a celebration of life for Angeline in Littleton.