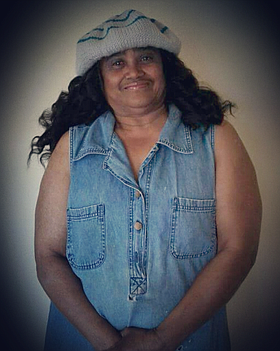 Mary Louise Chaffee
Goldendale, Wash.
January 31, 1947 - August 13, 2016
Long-time resident of Hood River, Ore., Mary Louise Chaffee passed on to glory with family by her side on Aug. 13, 2016.
A celebration of her life will be Saturday, Aug. 20 at 2 p.m. at the Anderson's Tribute Center, located at 1401 Belmont Ave., Hood River.
A viewing will be held on Friday, Aug. 19 from 1-5 p.m., also at Anderson's Tribute Center.
Mary was born on Jan. 31, 1947, in Grayson, Okla., to Lester and Theressa Matthews. In 1949, her family moved from Grayson to Eloy, Ariz., where she attended and graduated from George Washington Carver High School. She was six of 22 children in her family. She had a passion for cooking and helping her parents raise the children. When her family moved to Hood River, she immediately started working at Diamond Fruit Growers, where she retired after 38 years.
In 2001, Neal Chaffee fell in love with Mary at first-sight. They were married for 15 years and lived in Goldendale, Wash. They enjoyed planting gardens, traveling and watching wildlife outside their windows. They were inseparable and deeply in love.
Mary was a woman of honor and loved God, her husband and her family. She would never turn anyone away when they were in need or want of anything she had. She went above the call of duty to serve God and others. She always had an open door and table for anyone to come sit down to eat or talk. She was passionate about cooking soul food and specialty desserts in the kitchen.
She was dedicated to making a difference everyday of her life. She was the cornerstone of the Matthews family and a strong foundation to her family. She will be greatly missed.
Mary is survived by her husband Neal; daughter Teresa Williams and her sons Benjamin, Mario, Vicente and Tyrone; son Leonard Williams and his wife Rebecca and their children Stephanie Gilpin, Shayley, and Trey; daughter Eva Williams and her children Jose and Gabriel Funez; and Neal's two sons, Steve and Duane; one daughter, Ann; a host of grandchildren and great-grandchildren and her siblings.
Arrangements are under the direction of Anderson's Tribute Center (Funerals • Receptions • Cremations). Please visit AndersonsTributeCenter.com to leave a note of condolence for the family.

Services for Mary Louise Chaffee
August 20, 2016

Funeral: 2 p.m.
Anderson's Tribute Center, 1401 Belmont Ave., Hood River