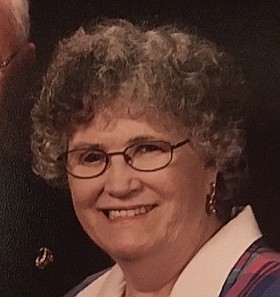 Ruth Pridgen Lake
Knox City, Texas
August 13, 1930 - December 3, 2016
Ruth Pridgen Lake, 86, succumbed to complications from a stroke on Dec. 3, 2016, in Knox City, Texas. She went in peace, with her beloved and devoted husband Bob and other family members by her side. She was born to A.P. and Ruth Denton on Aug. 13, 1930, near Knox City, where she had beautiful memories of growing up with her brothers and sisters and five cousins.
After high school, she graduated from Hardin Simmons University with a BA in elementary education. She retired from public schools after having taught grades 1-3 for 30 years. During that time, she met and married Jesse Pridgen. They had four sons together and settled in Parkdale, Ore. The marriage dissolved when the youngest was 2.
Ruth would say that her greatest life accomplishment was raising her four sons. She liked to take them hiking and camping. She loved the outdoors, and never grew tired of the gorgeous scenery or the awesome view of Mount Hood that overlooked Parkdale. She instilled honesty, a love of learning, a driving work ethic, love of the outdoors and all living things, and trust in God. When she could find a moment to herself, she enjoyed playing the piano, quilting, and croqueting. She always had a deep devotion to her family in Texas. Every other year she drove the four boys to Texas, and on that trip they'd all stay in direct touch with their roots.
When her boys were grown and after she'd retired from teaching, she moved to the Portland area. There she met and married Bob Lake, and together they moved to her destiny, Knox City, a place for which she'd always longed. Her golden years were spent playing card games and dominoes with her loved ones in her hometown. The highlight of every year was always the annual family reunion, where her favorite thing was to talk about old times.
She is survived by her beloved husband Bob Lake, five brothers and sisters, all of Texas, sons Mike Pridgen and Lisa of Tigard, Ore., Stan Pridgen of Hood River, Ore., Kevin Pridgen and Lynne of Eugene, Ore., and Kelly Pridgen and Melissa of Weston, Ore., five stepchildren, 10 nephews, three nieces, 12 grandchildren and 11 great grandchildren.
Burial will be at the beautiful Skyline Memorial Gardens in Portland, Ore., on Sunday, Dec. 11 after a 1:30 p.m. service (call to verify time) with her family. All are invited.

Services for Ruth Pridgen Lake
December 11, 2016

Burial: 1:30 p.m.
Skyline Memorial Gardens in Portland, Ore. (call to verify time)