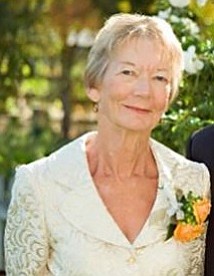 Arlys Dooley
Hilo, Hawaii
May 2, 1936 - November 28, 2016
Arlys Dooley, 80, of Hilo, Hawaii, passed away peacefully on Monday, Nov. 28, 2016, at home. She was born on May 2, 1936, in Bismarck, N.D.
Prior to moving to Hawaii, Arlys moved to Mt. Hood-Parkdale, Ore., in 1978. She loved the mountain and worked at Mt. Hood Meadows for over a decade in the accounting department and retired from the Port of Cascade Locks. She was an active member of the Hilo community, volunteering for numerous organizations during her residence there.
A celebration of life was held at Hilo's Puhi Bay for close friends and family on Dec. 3. She is survived by daughter, Darcy Lou Ramos, sons Ken Dooley Jr., and Mike Dooley, five grandchildren and four great grandchildren.