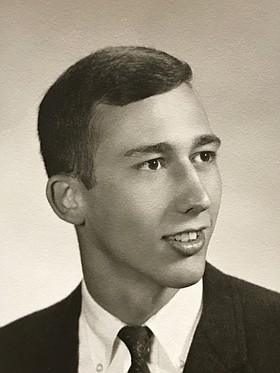 James Carnes
White Salmon, Wash.
July 3, 1946 - December 9, 2016
James Carnes, Ed.D., passed away peacefully Friday, Dec. 9, 2016, in White Salmon, Wash., of complications from ALS. He was 70 years old. Jim is survived by his wife, Carole; son Jeff; son Chad and daughter-in-law, Sonya; and grandchildren Emrie and Arden.
Jim was born July 3, 1946, in the Panama Canal Zone, into a military family. He was the second of three children born to Hughes and Maxine Carnes. Jim spent his childhood in Japan, Germany and many other places in the U.S. The families last station was at Fort Lewis, near Lakewood, Wash. Jim attended Lakes High School, where he excelled at basketball and baseball. There he met his wife and the love of his life, Carole Lincoln. The two wed Aug. 25, 1967, in Lakewood, and were married for 49 amazing years. After graduating in education, Jim began teaching third grade in Ellensburg, Wash.
After three short years, Jim started his administration career that spanned over 40 years. His administrative experiences included principal, superintendent of Hood River County School District, associate commissioner of education in Kentucky, director of school board leadership at OSBA, interim superintendent of Beaverton Schools and superintendent of Columbia Gorge ESD. He counted his biggest success, however, to be his family. Jim was the one we all looked up to for guidance, a bit of humor and reassurance. We will always remember and miss his strong faith in the Lord, calm demeanor, wise counsel, warm smile, joy of life and love of golf.
Jim's memorial will be held at 11 a.m. Saturday, Jan. 7 at Hood River Alliance Church, 2650 Montello Ave., Hood River, Ore. In lieu of flowers, the family asks for donations to be made in Jim's name to The ALS Association OR and SW WA Chapter, webor.alsa.org goto/JimCarnes.
Services for James Carnes
January 7, 2017

Memorial service: 11 a.m.
Hood River Alliance Church, 2650 Montello Ave.